iPhone 6s Rumor Roundup: What We Know So Far
The iPhone 6 has only been out for a few months, and we're still a long way off from the next iPhone releasing, which means it's way too early for next-generation iPhone rumors to begin sprouting up, but rumors wait for no man.
Speculation of the iPhone 6s has been hot and heavy over the last several weeks, with many reports coming out about the new features that the next iPhone could have, including faster performance, a better camera, and even the possibility of a whole new display technology.
The iPhone 6 itself was a huge step up from the iPhone 5s, coming with a larger screen that bumped the device up to a 4.7-inch display and a 5.5-inch screen for the iPhone 6 Plus. Of course, we can't forget about the all-new design as well, with the rounded edges being a big new look for the iPhone, as the device has stuck with the same squared-off edges since the iPhone 4.
However, later in 2015 will mark a new generation iPhone, most likely called the iPhone 6s, as Apple likes to keep its naming conventions consistent, although it could change it up this year, but we'll ultimately have to wait and find out about that one.
What we do know, is that there have been plenty of rumors already about the iPhone 6s, and it tells us what we might expect from the new phone when we most likely see it in September. Here's what we know so far about the iPhone 6s.
Faster Performance
It's no doubt that the iPhone 6s will see a big performance upgrade, and that's a big reason why people upgrade. A faster iPhone means a better experience overall.
So it's not surprising when rumors suggest that the iPhone 6s will sport Apple's next-generation A9 processor. Perhaps what's better than that is rumors also suggest that the new iPhone will come with twice the memory as the current iPhone 6.
The iPhone 6s could come with a generous memory upgrade for the first time since the iPhone 5, boasting 2GB of RAM, and it will supposedly be LPDDR4 memory instead of the current LPDDR3 memory that's currently used in the iPhone 6. The newer memory essentially doubles the bandwidth to 34GB/s from 17GB/s, allowing for much faster performance. And perhaps the best part is that it doesn't consume any more power than LPDDR3 memory, so it's a win-win.
Many other smartphones on the market currently sport 2GB of RAM or higher, as that now seems to be the standard, but Apple has stuck with 1GB of RAM for a while now, mostly because iOS is so efficient that the device really doesn't need more than that. However, it looks like Apple may be in for some big changes with iOS 9 that 2GB of RAM could be needed, but we'll ultimately have to wait and see.
Better Camera
It's almost a given that the iPhone 6s will come with a better camera, and reports over the last few weeks have deemed that a big likelihood. However, it could be the biggest camera boost that the iPhone has ever received.
According to multiple reports, the iPhone 6s could boast a dual-lens system that allows for better image quality, thanks to improved low-light capabilities, as well as the possibility to offer optical zoom in the iPhone for the first time ever.
Furthermore, Daring Fireball's John Gruber has mentioned in the past that he was told the next iPhone could come with a dual-lens camera system, and the camera improvements of the next iPhone would push the image quality into DSLR territory. We'll have to take that one with a giant grain of salt, though, as no smartphone camera is truly able to match the image quality of a decent DSLR.
However, two-lens camera systems in smartphones is something that we've seen before, with the HTC One M8 being a good example, which includes two lenses. In any case, though, it's certainly something that isn't common.
All-New Display
The iPhone has had one of the best displays on the market for years now, and it could get even better with the iPhone 6s.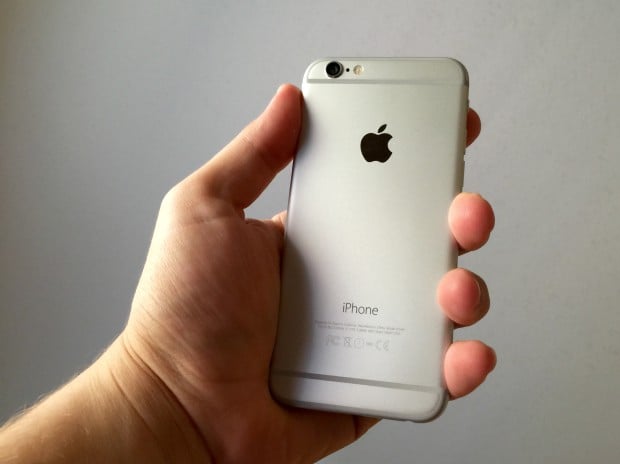 Past rumors have pointed to a glasses-free 3D display, similar to that of Amazon's failed Fire Phone. Something like this is certainly possible, but from what we've already seen from the Fire Phone, users don't seem too excited about such a technology, as the device has experienced poor sales from the very beginning.
While we would take this rumor with a huge grain of salt, Apple has already dipped their toes in 3D display technology of sorts with the Parallax Effect feature that you can find in iOS 7 and iOS 8, and it provides the illusion that the screen is in 3D.
On top of this, it's also been rumored that Apple could switch to OLED displays and develop a screen similar to that of the Apple Watch, with its "Force Touch" technology.
Force Touch allows users to perform different tasks based on how lightly they press on the screen, or how hard they press down on the screen as well. That sort of pressure sensitivity could easily make its way to the next iPhone.

This article may contain affiliate links. Click here for more details.