iPhone 6s Rumors Point to 4-Inch iPhone 6c Model
On top of the new iPhone 6s that Apple is expected to launch later this year, a new report says that Apple is also planning to launch a third iPhone model on top of the 4.7-inch iPhone 6s and the 5.5-inch iPhone 6s Plus.
According to DigiTimes, Apple could release a 4-inch iPhone 6c, bringing back the lower-cost model that we first saw in the iPhone 5c in 2013.
The report also states that all of the new devices will come equipped with Corning's Gorilla Glass (rather than Sapphire glass), and the iPhone 6s series will use the next-generation A9 processor, while the iPhone 6c will use the current A8 processor.
Essentially, it seems like the iPhone 6c will merely be a clone of the iPhone 6, but with a smaller 4-inch display. However, we'll ultimately have to wait and see what Apple decides to do in September, which is the time of the year when Apple usually launches new iPhone models.
Of course, this isn't the first time that we've heard of Apple bringing back the 4-inch screen. Late last year, there was another rumor that suggested that the Cupertino-based company would be introducing the iPhone 6c in 2015, equipped with a 4-inch display.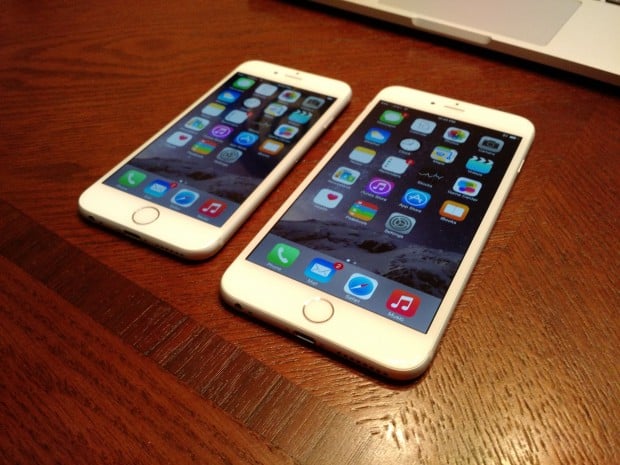 It will certainly bring back the one thing that made the iPhone great to use: one-handed functionality. The 4-inch screen made it really easy for users with smaller hands to reach every corner of the display, but the larger 4.7-inch iPhone 6 got rid of that convenience.
Apple was one of the last big phone manufacturers to do away with smaller screens in favor of larger ones, and it was easy to see why. The ability to use a phone with one hand is a huge feature, but with a bulk of phone makers moving towards larger screens, Apple was bound to head in that direction as well.
Of course, we're taking this rumor with big grain of salt, and we'd be moderately surprised if Apple did indeed re-release a 4-inch iPhone, but we've been surprised by Apple before, so we're not saying that the idea is completely far-fetched.
While Apple could be re-introducing a smaller iPhone, the iPhone 6 can still be used with one hand, thanks to a feature called Reachability that allows users to double-tap on the Home button to bring down the top row of apps and easily reach any button that's toward the top of the screen.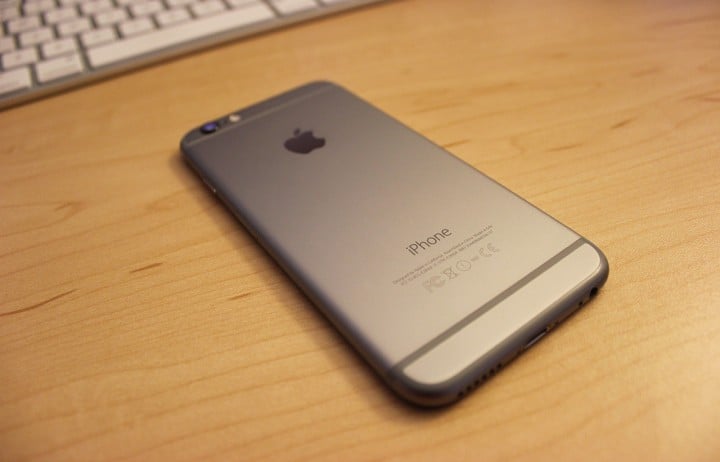 Reachability can be accessed by simply double-tapping on the Home button. This is different than double-clicking. Tapping involves just resting your finger on top of the Touch ID fingerprint sensor without actually clicking down on the Home button.
By double-tapping on the Home button, the entire screen moves down about halfway, allowing you easier access to the top of the screen. This feature is great for users who are constantly using their iPhone 6 one-handed.
However, many people also use their iPhone 6 with two hands, meaning that Reachability is merely useless in this case.
With that said, you can easily turn off Reachability in the settings. Open up the Settings app and tap onAccessibility. Scroll all the way down to the bottom and you'll see a settings for Reachability. Turn the toggle switch next to Reachability to Off.
Reachability is now turned off and double-tapping on the Home button will no longer activate the feature.
If, after you disabled Reachability, it still activates with a double-tap, try re-enabling it and then disabling it again to see if that works. If that still doesn't work, perform a hard reset by holding down the Home button and the Power button at the same time until you see the Apple logo. Let your iPhone 6 reboot and then the problem should be fixed.

As an Amazon Associate I earn from qualifying purchases.