iPhone 6s Rumors Point to Improved OLED Screen
Smartphone display technology has been getting better and better, and the iPhone has had one of the best displays on the market, but it could be getting even better.
According to Japanese newspaper Nikkan Kogyo Shimbun, a new $2.6 billion factory for Foxconn will be dedicated to building OLED displays exclusively for Apple, which could be put to use in the iPhone 6s.
While OLED displays are far better than LCD screens, it costs more to manufacture, so it'll be interesting to see how OLED displays on the iPhone will affect its price.
In an OLED display, each pixel is made up of an organic material (hence the name: Organic Light-Emitting Diode) that emits light when an electrical current is passed through it. Because of this, OLED displays do not require a backlight, allowing them to be thinner and lighter than normal LCD displays. This also makes it possible to bend and curve OLED displays, allowing Apple to play around with a lot of different designs.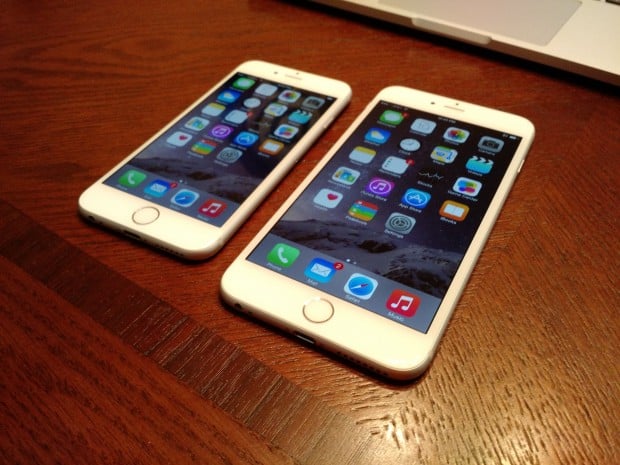 OLED displays are becoming more and more popular these days, as many new HDTVs are coming with OLED technology and some new smartphones are also arriving with OLED screens.
However, it's still a very new technology, and we don't blame Apple for waiting a bit before using such a display.
We already discussed a little bit about what we can expect from Apple with the iPhone 6s (or it could be called the iPhone 7), mostly that the release date will almost undoubtedly be in September again.
However, what's perhaps extremely important to know is that we most likely won't see an early iPhone release this year, as many people seem to expect it since the Apple Watch is releasing earlier this year. The Apple Watch will undoubtedly launch with iPhone 6 and iPhone 6 Plus support as the flagship feature of sorts, so you really shouldn't worry about Apple changing its release schedule up this year.
As for what to expect out of the next iPhone, there are a few rumors out there, but nothing seems to be clad-iron, as it's still very early for reputable rumors to pick up.
However, we've heard rumors about the iPhone 6s coming with a glasses-free 3D display, similar to that of Amazon's Fire Phone, as well as some major camera improvements that could come to the next iPhone. That's pretty much a given, but the rumor suggests we'll see a huge overhaul with the iPhone camera with the release of the iPhone 6s.
Lastly, Apple could be bringing back the 4-inch screen, with the release of a lower-cost iPhone to launch alongside the iPhone 6s. We've heard a couple of rumors about this actually, but it's said that Apple will launch new 4.7-inch and 5.5-inch iPhones this year, as well as a possible iPhone 6c that will come with a 4-inch screen for those who like the smaller size.

This article may contain affiliate links. Click here for more details.