iPhone 6s vs Galaxy S6: 6 Key Differences
Apple had a busy morning today with its announcement of the new iPhone 6s and 6s Plus, along with a new iPad Pro tablet, Apple TV, iOS 9 and more. Now that we know everything and more about Apple's new 4.7-inch smartphone, here's how the iPhone 6s compares to Samsung's Galaxy S6.
In March Samsung announced its replacement for the Galaxy S5 and a device aimed at taking down the iPhone 6, and that's the Samsung Galaxy S6. It was released in April and has a big lead of five months over the new iPhone 6s. That said, these are the two most popular smartphones on the planet, ones that most buyers are likely considering.
Read: Samsung Galaxy S6 Edge Review
It wasn't until last September that Apple finally embraced big screens to take on Samsung, the company who'd been stealing many of its customers. They gained a lot of them back with the 4.7-inch and 5.5-inch iPhone 6 and iPhone 6 Plus, but now something better is here aimed at stealing even more Samsung users and bringing them to the Apple side. Read on for a few key things that separates these two popular phones.
Apple's popular and bigger iPhone 6 has been fighting the Galaxy S5 and the new Galaxy S6 for quite some time, but now Apple's issued its latest response to Samsung, and hopes a newly improved iPhone 6s can do the job. It looks exactly the same as last year, as expected, but delivers tons of improvements that could be worth it for some.
As expected, Apple continued its typical 2-year release cycle, and the new iPhone 6s Plus looks look identical to last years models, but inside everything has changed for the better. Apple beefed up the internals, added a faster processor, and improved the camera in a way that could have them taking back the crown of best smartphone camera. It now has a 12 megapixel iSight camera. There's a lot to consider, and below are a few of many important areas for prospective buyers.
Read: iPhone 6s Plus vs Samsung Galaxy Note 5: What to Know
This year Samsung finally delivered a device that could truly 100% compete with, and beat Apple, making the choice harder than ever for consumers. This year things are really getting tight. Apple added bigger screens, and Samsung finally delivered a premium device made of glass and aluminum, similar to iPhone and HTC. Apple's new iPhone 6s and Samsung's flagship Galaxy S6 are two really great phones, phones that millions of people will buy. Here's what you need to know about both.
iPhone 6s vs Galaxy S6: Display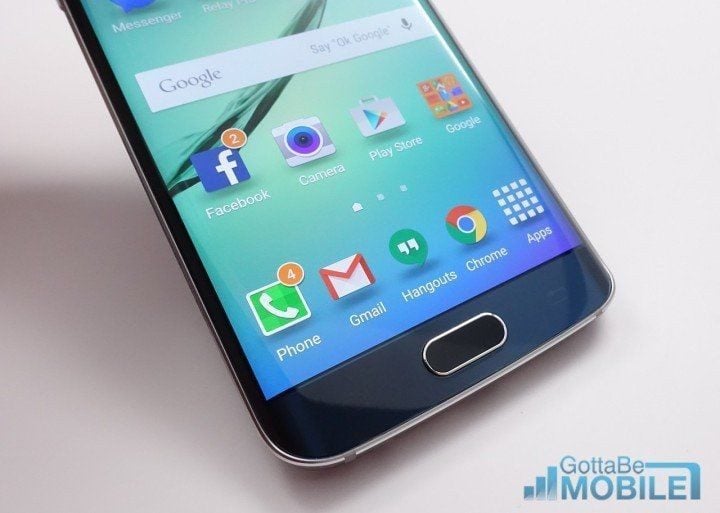 In terms of the display, quality, and size, Samsung clearly wins here. That said, these are still the two biggest iPhone's ever, and buyers love them. Not to mention iPhone screens are always gorgeous. Samsung took a two-device approach with the Galaxy S6, and that could be one more area that gives them a leg-up on Apple. That being the Galaxy S6, and the unique Galaxy S6 Edge, if buyers want something that stands out. That said, here's what you need to know about the displays on these phones.
Apple's iPhone 6s has the same 4.7-inch 1334 x 750p HD Retina Display as last year. It still looks great, but can't quite match Samsung.
The Galaxy S6 has a 5.1-inch 2560 x 1440 Quad-HD Display, a higher resolution than even the bigger iPhone 6s Plus. It has bright colors, crisp text, tons of pixels, and gets extremely bright. Apple makes some of the best screens around, so these will both be good, but Samsung technically is a better screen. It also won awards for the best smartphone display from multiple companies, and the only device to beat it is their own Galaxy Note 5.
The 4.7-inch iPhone 6s though is still a perfect middle ground for many. It isn't too small, but it isn't too big either. Big screens aren't going anywhere, and Apple knows that, so Samsung could be the better choice. The Galaxy S6 Edge is the same great phone and screen, only it's curved on both sides making it rather unique and fun to use. But also hard to hold.
If you want a more pocketable and portable phone that's easy to use in one hand, the smaller iPhone 6s wins. We'll need to see the iPhone 6s in person before we say more. It's all about personal preference here.

This article may contain affiliate links. Click here for more details.