iPhone 6s vs. iPhone 5: 5 Things We Learned in May
If you still own the iPhone 5 or if you're looking into buying an iPhone 5, you're probably taking a look at your options. One option that's rumored but still not out is Apple's iPhone 6s. In May, iPhone 6s rumors were rampant and today we want to take a look at what we learned about the iPhone 6s vs. iPhone 5 matchup over the past four weeks.
The iPhone 5 is going on three years old but thanks to a continuous stream of iOS updates, it remains in the hands of users around the world. It also remains a budget option for those that don't care about the latest hardware and put a greater value on a device's price tag.
Apple's aging former flagship has a ton of competition. Those who are in possession of the iPhone 5 have probably been tempted by the likes of the iPhone 6, iPhone 6 Plus, iPhone 5s, Galaxy S6, and others. And while some of that competition is real, some of it is rumored. Devices like the Galaxy Note 5, Galaxy S6 Active and iPhone 6s are just a few of the devices lurking in the shadows teasing consumers.
In particular, the iPhone 6s is a tempting proposition and we've seen iPhone 6s rumors start to flare up as we push onwards toward WWDC 2015 in June.
Today, we want to recap those iPhone 6s rumors and take a look at how they compare to the iPhone 5. These are the most important things we learned about a potential iPhone 6s vs. iPhone 5 matchup in May and it's these details that will help set some of your expectations moving forward.
iPhone 6s Release Date
If you are looking to get rid of the iPhone 5 or you're looking to compare the device to this year's new iPhone, you've probably got a long wait ahead of you.
Apple is not expected to announce the iPhone 6s at WWDC 2015 next week. Instead, the company will reportedly focus on iOS 9, iOS 8.4, a new version of OS X, a streaming music service called Apple Music, and a new Apple TV.
iPhone 6s release date rumors center on an arrival in and around the usual release window. An early iPhone 6s release in August has been rumored but that appears unlikely at this time. Instead, the expectation moving forward is that we'll see an iPhone 6s release date land in September.
Apple may not confirm an iPhone 6s release date at WWDC but it will likely offer a vague iOS 9 release window. New iOS software typically arrives alongside new iPhone hardware so there's a good chance Apple will reveal the potential iPhone 6s release window in a few days.
iPhone 6s Sizes
The iPhone 6s isn't confirmed but iPhone 6s rumors hint at two models rather than one. Apple is expected to replace the iPhone 6 and iPhone 6 Plus with two new models, an iPhone 6s and iPhone 6s Plus. The iPhone 6s is rumored to have a 4.7-inch display while the iPhone 6 Plus is rumored to have a 5.5-inch display. Both displays are rumored to have Force Touch technology similar to the Apple Watch.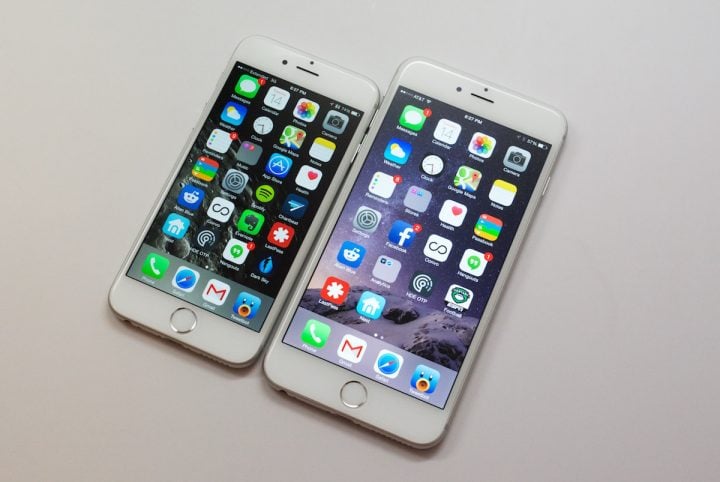 What this means is that both versions of the iPhone 6s and iPhone 6 are probably going to be much larger than the iPhone 5. The iPhone 6 and iPhone 6 Plus are both larger than the 4-inch iPhone. Rumors of a 4-inch iPhone 6s have been debunked which means that users might have to deal with bigger phones.
The iPhone 6s models are expected to retain similar designs. That would mean all-metal instead of glass and metal and the addition of Touch ID in the fingerprint sensor.
Camera
The iPhone 5 camera was once a shining jewel. These days though, the camera has lost its luster and it's no longer able to compete against the current crop of sensors.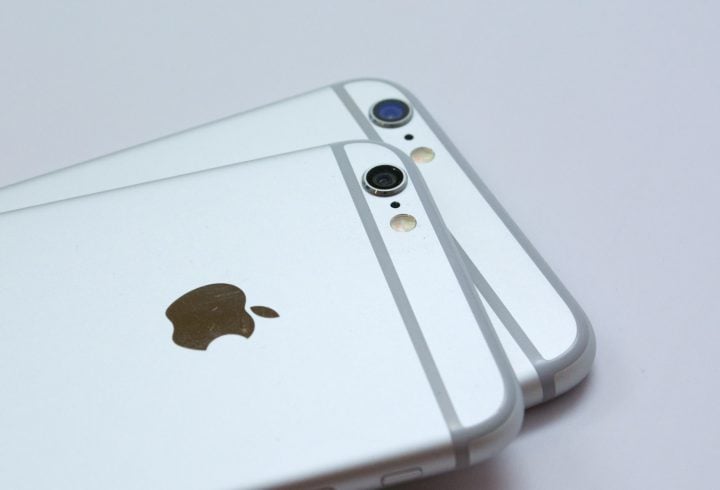 The iPhone 6s camera might separate itself even further from 2012's camera technology. Several reports suggest that Apple will utilize a 12MP camera in the rear of the new iPhone 6s and iPhone 6s Plus. Apple's purchase of Israeli LinX could also play into the changes.
As we've noted, LinX previously described its camera technology as being able to enable better low light performance and faster exposure. It also claimed that it could deliver the same image quality as a big DSLR camera. If true, that would be a huge step for the iPhone's camera.
Performance
iPhone 6s rumors also point to a new A9 processor with a big jump to 2GB of RAM. These moves could do wonders for the iPhone 6s' performance in key areas like gaming, multitasking and battery life.
We've been using the iPhone 5 and its A6 chip since launch. And while its performance has been in decline, Apple's rumored to have a big iOS 9 update up its sleeve that could breathe new life into the device and perhaps, convince you to hold onto your aging phone for a little while longer.
iOS 9 rumors point to enhanced performance for older devices. According to 9to5Mac's Mark Gurman, Apple has "restructured its software engineering process to better support older hardware." If true, that would be huge for owners of older iPhones like the iPhone 5.
Longevity
The improvements to iOS 9 could also prolong the life of the iPhone 5. Typically, Apple's offered three years of software support to its iPhones. The arrival of iOS 9 could mean an additional year of support.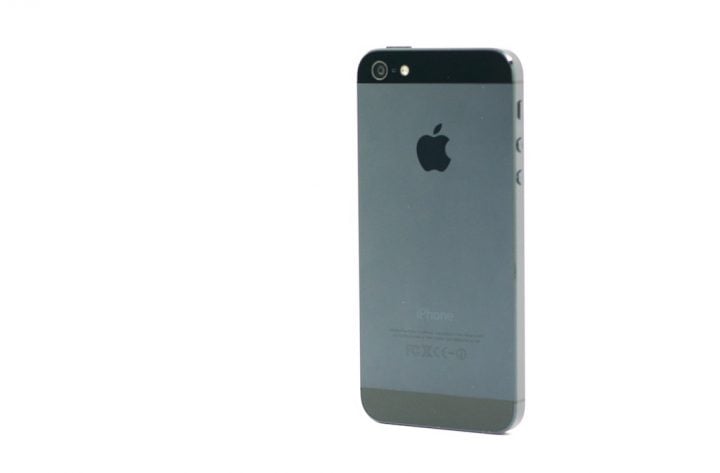 Gurman believes that Apple will offer iOS 9 to the iPhone 4s. If true, it would be the device's forth major iOS update. If that happens, it could mean that iPhone 5 software support will stretch to iOS 10.
iPhone 5 users will want to keep an eye on WWDC to see what transpires. iOS 9 could be huge for the iPhone 5 and it could convince some of you to pass on the iPhone 6s this fall.