iPhone 6s vs. iPhone 6 Plus: 10 Things to Know Right Now
If you're thinking about buying the iPhone 6 Plus or if you're looking to downsize from the iPhone 6 Plus to a smaller iPhone model, you're in the right place. Apple hasn't confirmed an iPhone 6s yet but thanks to a series of leaks, we now have reason to believe that it will be arriving this fall alongside iOS 9.
Last year, Apple released two brand new iPhones in the 4.7-inch iPhone 6 and the much larger 5.5-inch iPhone 6 Plus. The two devices have been selling extremely well since their release in September though there's reason to believe that their reign as Apple's flagships will be ending soon.
We've seen iPhone 6s and iPhone 6s Plus rumors fly around for several weeks now and as we've pushed deeper into the summer, many of those rumors have begun to firm up. Apple's new 2015 iPhones remain shrouded in mystery but there's enough to warrant some early comparisons to help set your expectations as we approach the fall.
Lots of people are interested in the iPhone 6s now that we're approaching the company's typical iPhone launch window. We've been getting tons of questions from prospective and current iPhone owners including some people who currently own the iPhone 6 Plus.
Believe it or not, some iPhone 6 Plus owners are thinking about downsizing to the iPhone 6s if Apple does release one later this year. It's not all about current iPhone 6 Plus owners though. Some people are trying to decide if they should buy the iPhone 6 Plus now or wait for the iPhone 6s to arrive before buying a new phone.
We can't decide for you but we can offer you some important details to perhaps push you to one side of the fence or the other. If you're comparing the iPhone 6 Plus to the iPhone 6s, here's what we think you need to know as we push into July.
iPhone 6s Launch Date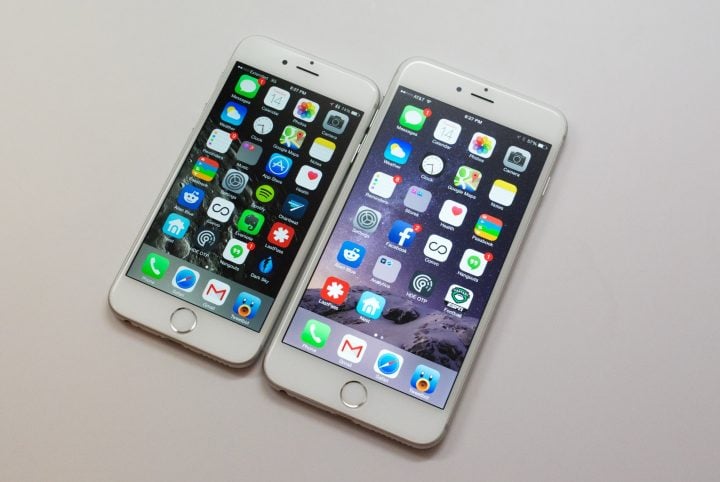 Maybe the most important thing that you need to know if you're looking to upgrade is that the iPhone 6s launch date is still missing in action. We don't have a specific date for Apple's iPhone 6s launch and we may not have one for a few weeks.
What we do know is that Apple tends to stick to a very specific protocol when it comes to its new iPhone announcements. The last three iPhones have arrived in September so with the iOS 9 release confirmed for the fall (starts September 23rd), there's a very good chance that we'll see Apple stick to September for the iPhone 6s launch.
What this means is that you'll likely have to endure several more rounds of iPhone 6s rumors. We typically see many of the iPhone's features confirmed ahead of Apple's announcement and there are still a lot of iPhone 6s gaps to fill in ahead of the fall.
Keep an eye out. Launch date rumors are often able to pinpoint the iPhone's exact launch date before Apple's able to send out media invites. So if it's coming in September, we'll probably know that before the end of August.