iPhone 6s vs Lumia 950: Everything We Know Now
When rumors about Microsoft creating a new set of flagship smartphones for release this year first surfaced we didn't really have an idea of what to expect. We knew what Apple would release the iPhone 6s. The iPhone 6 was a year old and that meant an iPhone 6s with updated internals was right around the corner. Microsoft was the wild card. The Lumia 950 is the company's first direct iPhone-rival since buying Nokia's Devices & Services business.
Apple released the iPhone 6s to hungry smartphone shoppers last week. Next week Microsoft has a Windows 10 devices event taking place in New York City. The company hasn't confirmed publicly that it'll showcase the Lumia 950 and the bigger Lumia 950 XL at that event. Lucky for us, the leaks have done that already. We know the Lumia 950's screen size and how it looks. We've seen it in pictures too.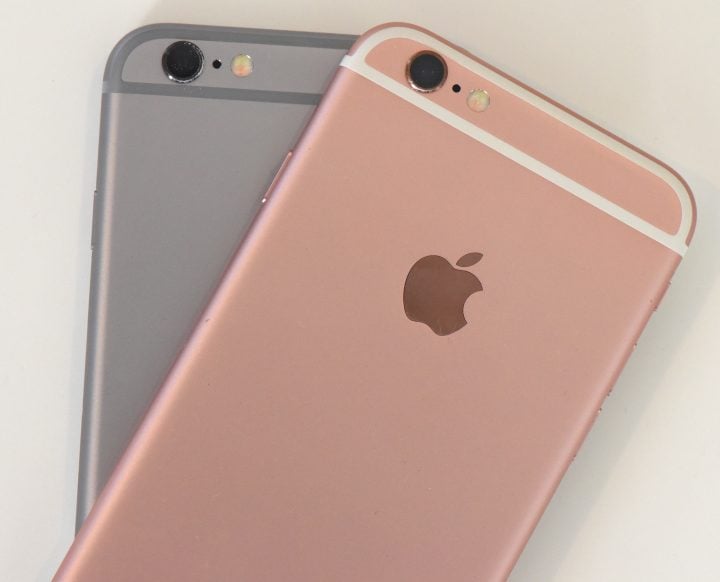 Here's how the Lumia 950 compares to Apple's new iPhone 6s ahead of that October Windows 10 devices event.
iPhone 6s vs Lumia 950: Design & Internals
The iPhone 6s has 4.7- Retina HD display. Below that display is a finger-print reader and above it is an ear piece. On the outside, nothing has changed except for a new Rose Gold model that joins the black, white and gold options that were already available. The skin of the iPhone 6s is aluminum, with light-colored antenna accents running across the back. Most smartphones have copied this aesthetic. Color options and premium build materials are things that users just expect today.
Therefore, it is ironic that leaked slides detailing everything there is to know about the Lumia 950 last week confirm that Microsoft doesn't have plans to offer much color choice or a metal skin. The Lumia 950 has a 5.2-inch Quad HD display, with on-screen buttons replacing the physical buttons that most devices come with. Leaked pictures of the devices reveal that their entire body is made of the same polycarbonate plastic that the Lumia 640 and Lumia 640 XL are. That's a huge change for Lumias, which had adopted a metal rim in recent years. Slides don't show any colors beyond one and black. That's another huge change for Lumias, which have come in bright, vibrant colors for years.
The iPhone 6s has a dual-core 1.8GHZ processor and 2GB of RAM inside. There's a new 12 megapixel camera capable of shooting 4K video too. The Lumia 950 has a hexa-core Snapdragon 808 processor with 3GB of RAM. Every Lumia 950 will come with 32GB of internal storage as opposed to the paltry 16GB Apple still gives low-end iPhone buyers.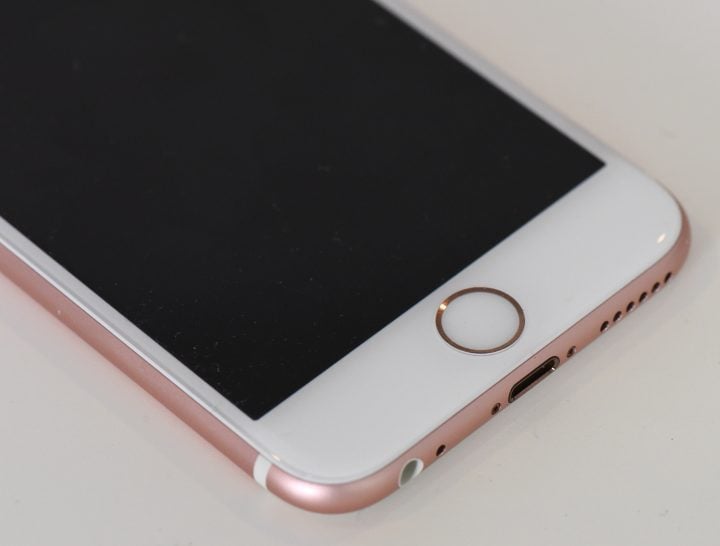 The iPhone's iOS software is made specifically for Apple's hardware. On paper the Lumia 950 is a faster phone by far, but that really doesn't tell the entire story. Apps on the iPhone 6s open quickly and perform flawlessly, despite having less robust hardware to work with. The 20 megapixel rear-facing camera on the Lumia 950 comes with optical image stabilization, a technology that helps to solve blurry photos and videos. iPhone users have to buy the iPhone 6 Plus for Optical Image Stabilization.
Design-wise, the iPhone 6s is a clear winner. As for inside, the Lumia 950 bests the iPhone 6s on every front.
iPhone 6s vs Lumia 950: Apps & Extras
That the iPhone 6s would lose to the Lumia 950 in terms of processing power is no big surprise though. Apple doesn't focus on building the most powerful phones. Instead, it tries to find the right combination of decent hardware and amazing extras.
Don't like using a passcode? The iPhone 6s lets users login with their fingerprint instead. NFC technology in the iPhone 6s lets Apple Pay users keep their debit card in their pocket. A reversible Lightning port makes plugging in the iPhone 6s simple and satisfying. The iPhone 6s comes with iOS 8, a new bit of software that adds a virtual back button for navigating apps and a refreshed camera experience that lets users take moving pictures.
The Lumia 950 will run Microsoft's Windows 10 operating system, making it a great companion for Windows 10 notebook, desktop and tablet owners. With Windows 10 Mobile Microsoft has refreshed every app it makes available to users. The apps on-board are the same apps available through the Windows Store. Microsoft is hoping to add more apps to its store with programs that let developers bring over their iPhone and Android apps easily. That's important because connecting the Lumia 950 to a dock allows users to interact with those same apps just like they would on a normal PC, complete with large display. Microsoft calls this feature Continuum and it'll also be available in the Lumia 950 XL, a bigger version of the Lumia 950.
USB Type-C brings the convenience of the Apple Lightning port to Lumia 950 buyers. An iris scanner lets users log into their Lumia 950 without using a PIN code or their fingerprint. It remains to be seen whether Microsoft has a real alternative to Apple Pay. Moving pictures, has been something Lumia Windows Phones have had for years now, only Nokia called them Living Images. Most Windows Phones come with the underlying wireless technology that Apple Pay uses, but Microsoft hasn't capitalized on that in any way.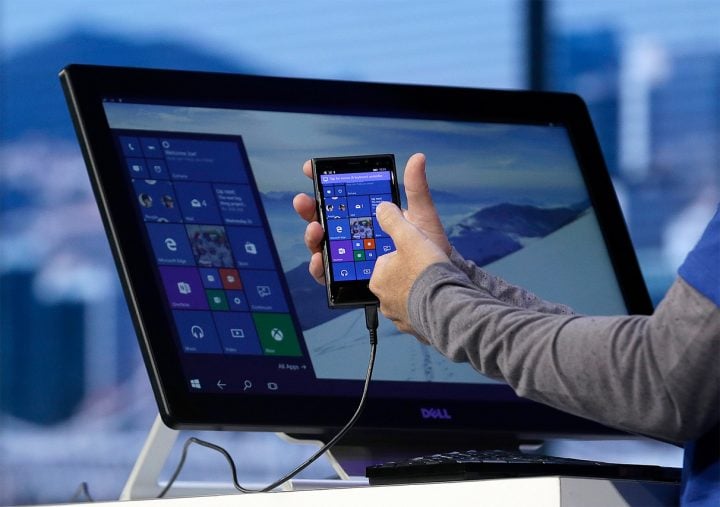 Not having an Apple Pay alternative definitely hurts the Lumia 950, but other features help it stand out. The iPhone 6s has the advantage because of NFC payments, but the Lumia 950's Continuum feature could mean users only need one device to get things done at home and on-the-go.
Read: Look of Lumia 950 & Lumia 950 XL iPhone 6 Rivals Revealed
iPhone 6s vs Lumia 950: Should You Wait to Buy?
Now that we're closer to launch and have a better idea of what's coming. I'd say wait to buy an iPhone 6s until we see what Microsoft has to offer next week. There's enough confirmed here that we know the Lumia 950 will be a flagship device.
There's only a single caveat to that: apps. Microsoft is doing a lot to get the Windows Store filled with apps, but in the short-term it's still missing some key players. If you're really big on apps and have a vast collection already, go ahead and buy the iPhone 6s. Just keep your receipt in case something Microsoft reveals next week that we don't know about already catches your attention.