iPhone 6s vs. Samsung Galaxy S6: What We Know So Far
July was a busy month for the rumored iPhone 6s and the Samsung Galaxy S6. With an iPhone 6s release reportedly getting closer, we want to take a look at some of the key things buyers need to know as we make our way into the month of August.
In February Samsung issued its response to the iPhone 6 and top flight Android devices with the release of the Samsung Galaxy S6 and Galaxy S6 Edge. The two flagships emerged at MWC 2015 with a ton of firepower and they received excellent reviews upon their release in April.
Samsung's Galaxy S6 and Galaxy S6 Edge have been dueling the iPhone 6 and iPhone 6 Plus for several months now though it looks like they're going to see increased competition from Apple and its iconic smartphone.
The iPhone 6s isn't confirmed but thanks to an avalanche of leaks and rumors, it's abundantly clear that Apple's planning a 2015 iPhone release to replace last year's models.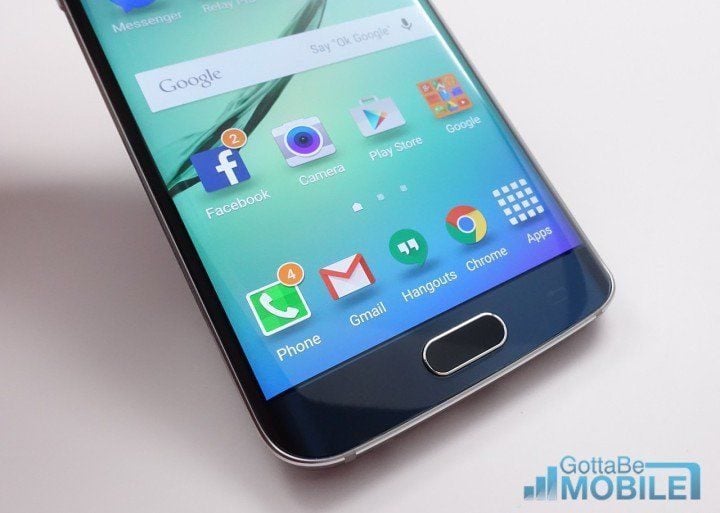 Last month we saw a series of iPhone 6s rumors outline potential specs and release date details. These details, and others, are going to be extremely important to those that are looking into a brand new smartphone in the days and weeks ahead.
We also saw a number of Galaxy S6 related details emerge in July. And with those and the iPhone 6s rumors in mind, we want to take a look at how these devices are comparing right now. This includes a look at specs but it also takes a look at some of the things that haven't been in the spotlight.
Here's what you need to know about the iPhone 6s vs. Galaxy S6 as we move into August.
iPhone 6s Release Date
If you're trying to decide between buying the Galaxy S6 or waiting for the iPhone 6s to arrive, know that you probably only have a few short weeks left before you'll be able to compare the two.
Apple hasn't out media invites so we don't have a confirmed iPhone 6s launch date. What we do have though is Apple's confirmed iOS 9 release date (fall), the end of Apple's fiscal year (September 28th), and a recent announcement from T-Mobile. We also have several rumors that point to the start of iPhone 6s production.
Last month, we saw a number of rumors hint at the start of iPhone 6s production ahead of the device's release date. Apple's manufacturing partners are expected to pick up the pace in August, a sign that a release will probably come next month.
In late July, T-Mobile started offering a deal that allows consumers to buy the iPhone 6 or iPhone 6 Plus now and then switch to the new models before the end of the year. The program lasts until September 8th which means that there's a very good chance the iPhone 6s release won't come before then.
Apple typically releases its iPhones before the end of its fiscal year. The company's fiscal year ends on September 28th which means that an iPhone 6s release is likely to take place before then. And with an iOS 9 release date confirmed for the fall (fall starts on September 23rd), it's looking like Apple's iPhone 6s release will be similar to last year's iPhone 6 release.
Nothing is set in stone but all signs are pointing to September and prospective Galaxy S6/iPhone 6s buyers will want to prepare as though the iPhone 6s will be out before the end of next month.
iPhone 6s vs. Galaxy S6 Specs
The Samsung Galaxy S6 is a flagship from 2015 and thus, it comes with some high-powered specifications including a Quad HD resolution display, excellent 16MP camera, and a Exynos 7 octa-core processor that helps deliver high-performance gaming, multitasking and more.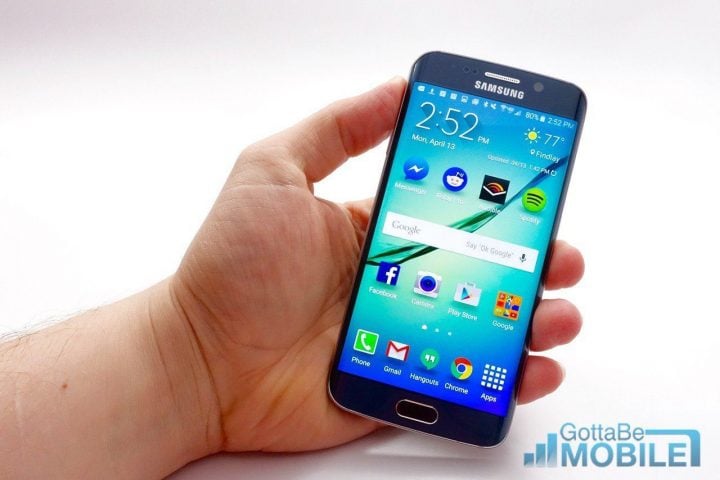 The iPhone 6s is a rumored flagship from 2015 and thus, it's rumored to have some high-powered specifications including two Retina display sizes, a new 12MP camera in the rear, 5MP camera up front, and a new A9 processor that could come equipped with a Qualcomm chip that helps deliver faster LTE data.
Here's a rundown of the specifications on board the Galaxy S6 and rumored iPhone 6s. Key differences include screen resolution, Force Touch display tech, and storage:
Galaxy S6
5.1-inch Quad HD display – 2560 x 1440 pixel resolution at 577 PPI.
16MP rear camera / 5MP front-facing camera
Exynos 7420 octa-core processor
3GB of RAM
32GB / 64GB / 128GB internal storage
Android 5.1.1 Lollipop
iPhone 6s (Rumored)
4.7-inch Retina Display (iPhone 6s)
5.5-inch Retina Display (iPhone 6s Plus)
Force Touch displays
A9 processor with Qualcomm chip (faster LTE, improved battery)
2GB RAM
12MP rear camera/5MP FaceTime camera
16/32GB / 64GB / 128GB storage
iOS 9
Most analysts believe that the Apple's Force Touch display tech, the new processor and bump in RAM, and the improvements to the iPhone's camera will be the three biggest changes on the iPhone 6s and iPhone 6s Plus.
Design Differences & Similarities
The Samsung Galaxy S6 and Galaxy S6 Edge arrived with a brand new design language that offers a glass back and metal edges. It's a premium form factor that clearly was inspired by what Apple's done with the iPhone design over the years. Samsung's change came with some tradeoffs though.
The Galaxy S6 design doesn't feature a replaceable battery and it comes without a microSD card slot which means you're stuck with the internal storage and the cloud. The Galaxy S6 does, however, come with a touch-based fingerprint sensor that's far better than the sensors on the Galaxy Note 4 and Galaxy S5.
This year's iPhone probably won't be the iPhone 7 as it's not expected to come with a full on redesign. Instead, the iPhone 6s is expected to retain a design that's similar to the all-metal form factors of the iPhone 6 and iPhone 6 Plus.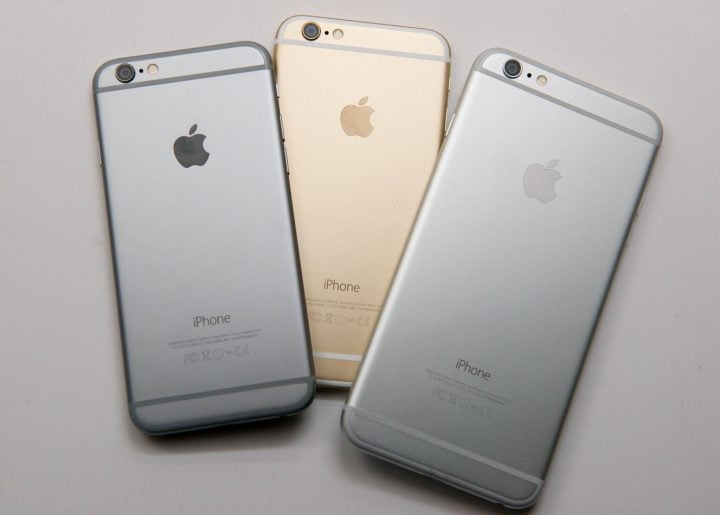 This also means that the iPhone 6s, like the Galaxy S6, probably won't come with a removable battery or expandable storage. There's also a very good chance it will feature the company's well-known Touch ID fingerprint sensor embedded in the home button.
What this means is that you can go into a store right now and get hands-on with the Galaxy S6 and iPhone 6/iPhone 6 Plus. Get acquainted with how they feel in your hand and in your pocket. If you do, you'll likely have a pretty good idea about how the iPhone 6s design will compare to the Galaxy S6.
Changes to the Way You Buy
Now, for some other smaller but important details about the iPhone 6s vs. Galaxy S6 matchup.
First, you'll want to know that carriers are prepping for the fall with some changes to the way you'll buy the iPhone 6s or Galaxy S6.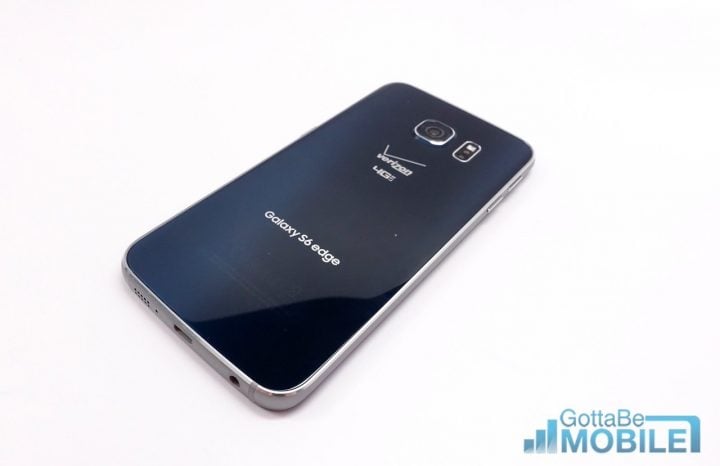 AT&T recently bumped the price of its activation fee on a two-year contract up to $45 and enacted a new AT&T Next upgrade fee of $15. Both of these affect the Galaxy S6 and any potential iPhones that Apple's planning to launch later this year.
A trusted source recently told Gotta Be Mobile that the death of two-year contracts at Verizon is near. We're told that Verizon's switch from Verizon Edge to Device Payment plans is the precursor to the upcoming change. Our guess is that Verizon will do this before the iPhone 6s arrives. We haven't been able to confirm that though.
Cheaper Galaxy S6
With new Galaxy phones and iPhones on the way, Samsung saw it fit to cut the price of the Galaxy S6 and Galaxy S6 Edge which means that they'll almost certainly be cheaper than the iPhone 6s in some places.
We still don't have a confirmed iPhone 6s or iPhone 6s Plus price but Apple's stuck to a $199.99 starting price point for its flagship so we're not expecting anything more or less than that at this point.
Look for more Galaxy S6 deals to emerge in August and September as carriers and retailers react to the various launches taking place this fall.
The Samsung Galaxy Note 5 and Galaxy S6 Edge+ are expected on August 13th.
10 Phones You Shouldn't Buy Right Now
Samsung Galaxy Note 4
If you've been thinking about buying a Samsung Galaxy Note 4, it's in your best interest to hold off. A Galaxy Note 4 successor, and a Galaxy Note 4 price drop, are on the way.
Samsung hasn't confirmed anything yet but all signs point to a Galaxy Note 5 launch on August 12th or August 13th. The company has reportedly moved the Galaxy Note 5 launch up to put some room between it and Apple's iPhone launch.
Galaxy Note 5 rumors point to numerous upgrades including a design change, a brand new S Pen, an improved processor, and more. On paper, it looks like it will be an exciting new chapter in the Galaxy Note's legacy. It'll only be a few days before we find out for sure.
The Galaxy Note 5's arrival should signal the end of the Galaxy Note 4's reign as a $299.99 phone. It should drop to $199.99 or cheaper at most carriers. We should also see retailers undercut carriers as well. So, if you don't like the Galaxy Note 5, you can always buy the Galaxy Note 4 for much less than its current price.

This article may contain affiliate links. Click here for more details.