iPhone 6s: 13 Things to Expect
As we push into the new year, we should start hearing more about Apple's plans for 2015 and more specifically, its plans for the 2015 iPhone. iPhone 6s rumors haven't begun but that hasn't stopped people from asking questions about Apple's next iPhone. Here, we outline what we expect from the iPhone 6s, a device that could replace the iPhone 6 and iPhone 6 Plus sometime later this year.
In September, Apple took to the stage, like it always does, to announce a brand new iPhone model. Consumers have come to expect a yearly iPhone release from Apple though in the past two years, the company's iPhone release has evolved from one release to two. In 2013, Apple released the iPhone 5s alongside the plastic iPhone 5c. This past year, Apple debuted two big screened iPhones in the iPhone 6 and iPhone 6 Plus.
The iPhone 6 and iPhone 6 Plus had been rumored for quite sometime before they were shown off on stage alongside Apple's new iOS 8 operating system in early September. As expected, the two new iPhone 6 models came with a big punch. High-resolution Retina HD displays. Upgraded cameras. Upgraded processing power. A sleek new all-metal design. The iPhone 6 models are worthy successors to the iPhone 5s. And like the iPhone 5s, the iPhone 6 is likely going to be replaced by something new, something better.
We haven't seen many iPhone 6s rumors pour out of the Cupertino-based company but that doesn't mean that we haven't set our own expectations for this year's iPhone release. We don't know what Apple is planning for 2015 but based on Apple's history, we've begun to set some broad expectations for the new iPhone in 2015.
If you are an avid Apple fan who reads every Apple rumor, many of these predictions will be common sense. However, for shoppers who want their expectations set ahead of the iPhone 6s release, here's how we see this year playing out.
iPhone 6s Launch Date
We expect the iPhone 6s launch date to take place in one of Apple's two predictable launch windows with one more likely than the other. Apple historically has pushed the iPhone out in the summer or the fall. The last four iPhone launches have taken place in the fall rather than the summer and that's precisely where we expect the iPhone 6s to land later this year.
An arrival in the fall allows Apple to again use WWDC as a platform for software. We expect the company to show off its new iOS update at WWDC 2015 and release it into the beta program per usual. Apple's beta process takes time, several months of time, and given that iPhones always arrive with new iOS software, the fall makes a lot of sense.
Do not expect Apple to announce new iPhones alongside the Apple Watch in the early part of 2015. And do no expect any announcement this week at CES 2015 in Las Vegas. In fact, we probably already saw Apple's big CES "announcement". The arrival of SIM-free iPhone 6 and iPhone 6 Plus models inside the Apple Store. The iPhone 6 isn't going anywhere, anytime soon.
iPhone 6s Release Date
We've already taken a deep dive into what we expect from the iPhone 6s release date but for those that missed it, here are the key points. We expect the iPhone 6s release date to fall a few weeks after its announcement, per usual. Here's Apple's track record over the past four years:
iPhone 4s – October 15, 2011
iPhone 5 – September 21, 2012
iPhone 5s & iPhone 5c – September 20, 2013
iPhone 6 & iPhone 6 Plus – September 19, 2014
This does not guarantee an iPhone 6s release date in September or October but it does mean that there's a good chance we'll see the iPhone 6s release fall in and around the same time frame to fulfill consumer expectations ahead of the holidays.
Remember, there are a ton of iPhone 5s users coming off contract this fall and it would make a ton of sense for Apple to try and upgrade as many of people as it can.
Two iPhone 6s Models
Apple's clearly shifted to a two-pronged attack. The iPhone 5c was the cheap compliment to the iPhone 5s. The iPhone 6s was, and is, a big screen compliment to the iPhone 6. We do not see Apple shifting back to just one new iPhone option, not with the success of the iPhone 6 Plus. We expect Apple to deliver at least two new iPhone 6s models, an iPhone 6s and iPhone 6s Plus. There are rumors about a smaller iPhone 6, a 4-inch variant, but it's hard to count on those rumors just yet.
iPhone 6s Release Around Same Time
We expect Apple to release both of its new iPhone 6s models around the same time, probably on the same day. There was a whole lot of chatter about iPhone 6 Plus delays ahead of launch but Apple ultimately chose to release them on the same day. In our eyes, there are a few reasons for that.
One, when a new iPhone arrives, early adopters are coming off contract. Apple wants to keep as many of those customers around. Releasing the two devices on the same day increases the odds of that happening.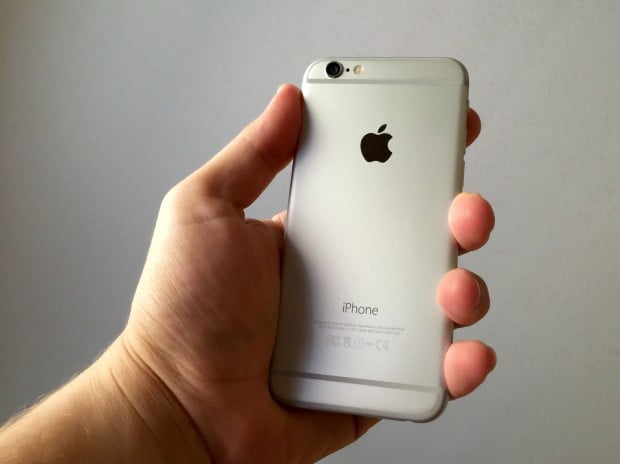 Two, it allows Apple to meet demand for holidays. Apple almost always sells out of its initial batch of iPhone models and thus, it's forced to work extremely hard behind the scenes to meet demand. By releasing in the fall and releasing in and around the same time, Apple's able to get its models primed and ready for November and December.
Finally, Apple's fiscal year ends around the usual iPhone release window. Releasing the iPhone at the same time allows the company to pack in its initial iPhone sales into that fiscal year.
Big Screen
No going back now. While we could see Apple release a smaller iPhone 6 to appease those who love the 4-inch Retina Display, smarter money is on two devices with large displays.
We expect Apple to retain the 4.7-inch and 5.5-inch sizes. It took years for the company to move from 3.5-inches and it took two years for the company to shift from 4-inches. Given the success and the amount of money and time invested in the iPhone 6 and iPhone 6 Plus, we don't see Apple abandoning these two sizes after a year.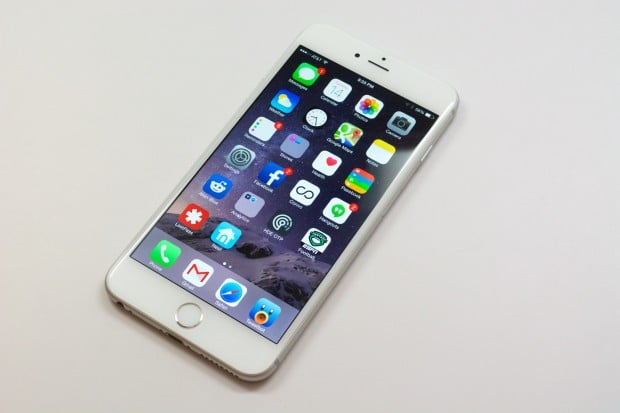 Look for Apple to stay in the big screen market though we do expect the company to continue to offer a smaller sized iPhone to those that may not be enamored with the big Retina displays.
Similar Design
While Apple might tweak bits and pieces of the design (Touch ID on the iPhone 5s, for example), it typically keeps the overall design language around for two years before debuting something new. The iPhone 6 design isn't perfect but it's still better than a majority of the competition and we expect Apple to continue to offer an all-metal aluminum premium design.
The iPhone accessory ecosystem is also a big reason why Apple probably will keep its design around for another year. The two year design cycle allows for Apple accessory manufacturers to count on a similar design for the next year. In turn, this leads to more mature accessories. The iPhone accessory market is vast and lucrative and we expect Apple to appease its partners in the new year.
Camera Tweaks
While the design might stagnate, we don't expect Apple to offer the same hardware that debuted on the iPhone 6. Apple always is pushing its iPhone hardware forward and we expect that to encompass this year's camera module.
Apple always offers tweaks and enhancements for the camera, it happens every year, and we expect the same from the iPhone 6s. It's hard to predict the changes themselves though we would not be surprised if Apple brought Optical Image Stabilization, a feature that's only found on the iPhone 6 Plus, to the smaller model. It was thickness that did it in this year but with improved sensors, we could see Apple pack the feature into the smaller model.
Processor Enhancements
Expect improved processing power. Like the camera, Apple is always tweaking its processor. Those tweaks typically lead to improved battery life, improved performance in areas like gaming, and a snappier operating system. There's always room for improvement here and we expect Apple to introduce tweaks on its next-gen iPhone.
New iOS
iPhones always come with a new version of iOS and we expect Apple to introduce a follow up to iOS 8 this year, probably at WWDC in the summer. We expect Apple to release several new iOS 8 updates in the build up to the next major iOS release, a release that we expect to be iOS 9.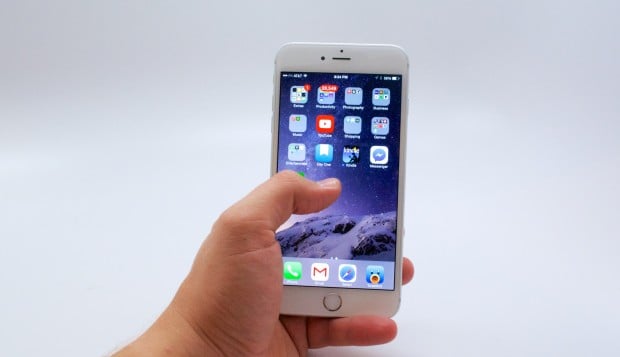 If we are indeed in an "S" year for the iPhone, we'd expect Apple's iOS 9 update to be bigger than the iOS 8 update. Not iOS 7 big but big enough to help the company sell devices that will look and for many, feel similar to last year's models.
Similar Carriers
We expect iPhone 6s carriers to be similar to the carriers that we always see. AT&T, Sprint, T-Mobile, U.S. Cellular, and Verizon are all essentially givens at this point and we expect a healthy dose of smaller, regional carriers as well.
Similar Pricing
The iPhone 6 and iPhone 6 Plus established Apple's new pricing structure for the iPhone. Now, we have the iPhone at price points instead of three, something that helps the device combat the price points of top Android smartphones. The iPhone 6 Plus is at the top at $299.99, the iPhone 6 is at $199.99, the iPhone 5s is at $99, and the iPhone 4s is free. Look for the iPhone 6s to slot into price points occupied by the iPhone 6 and iPhone 6 Plus.
Cheaper iPhone 6
If Apple keeps the iPhone 6 around, and we expect that it will, look for the price points to drop down. We wouldn't be surprised if Apple pushed last year's iPhone 6 down to $99 on-contract while shifting the iPhone 6 Plus to $199.99.
We expect the iPhone 4s to get pushed out due to its age, due to its screen size, and due to the fact that it does not support the Lightning dock standard. In other words, we expect there to be some shifting going on below the iPhone 6s and perhaps iPhone 6s Plus.
If you aren't impressed with the new iPhone model or models, you'll almost certainly be able to find last year's models for a little bit cheaper than what they command right now. We don't expect the iPhone 6 and iPhone 6 Plus prices to fluctuate much between now and the arrival of the next iPhone. Sporadic deals are possible but don't expect anything permanent.
Cheaper iPhone 5s
We wouldn't be surprised if Apple pushed the iPhone 5s down to the free-on-contract slot currently occupied by the iPhone 4s. Again, the iPhone 4s is on its death bed (Apple typically supports iPhones for three years before killing software support) and the iPhone 5c and its plastic haven't sold well.
If Apple kills off the iPhone 5s or iPhone 6, expect both to be cheaper through third-party retailers as they attempt to bait iPhone 5s users coming off contract into a sale.

As an Amazon Associate I earn from qualifying purchases.