iPhone 7: 5 Important Rumors
The iPhone 7 release date is on the minds of many shoppers as they consider buying the iPhone 6s today, or saving up for the iPhone 7. Here is a fast look at the most important iPhone 7 release rumors that shoppers need to keep in mind as 2015 comes to a close.
Apple released two iPhones in September that are on sale alongside several older models at retailers across the world. There are a lot of December iPhone 6s deals designed to tempt users to upgrade for the holidays, but not everyone is ready to switch to a new iPhone yet.
The 2016 iPhone will likely be the iPhone 7, and rumors suggest that the release will follow the new pattern that includes two models; the iPhone 7 and iPhone 7 Plus.
We may even see a smaller iPhone release in early 2016, but rumors suggest this would be a iPhone 6c release, with a smaller screen than the iPhone 6 and iPhone 6s. At this point there is little evidence that any plans for a swift iPhone 6c release in the Spring means that the iPhone 7 release date is coming in just a few months.
We are already tracking dozens of new iPhone 7 release rumors that speculate on new features, the design and even iPhone 7 release date rumors that attempt to tell shoppers when they can buy the new iPhone.
Here are the 5 most important iPhone 7 release rumors that you need to know about as we close out 2015 and you try to decide if you want to buy the iPhone 6s or wait for the iPhone 7.
iPhone 7 Release Date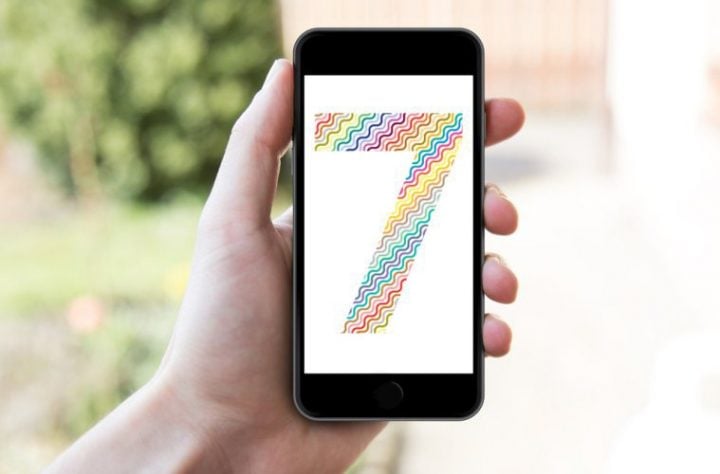 "When is the iPhone 7 release date?", is one of the most common questions we hear from readers, friends and just about anyone trying to decide if this is the right time to buy an iPhone.
At this stage, three months after the iPhone 6s release date, it is still very early, but there are some conclusions to be drawn based on historical context and other rumors.
Signs suggest Apple is planning a Spring 2016 event, but that will likely be about the iPad Air 3 and possibly an iPhone 6c with a smaller screen.
We've seen Apple surprise buyers with a new version of a popular product faster than normal; with the iPad 3 release in March 2012 and the iPad 4 release in November 2012. This frustrated consumers at the time who felt that Apple was delivering upgrades too fast.
The iPhone 7 release date is likely planned for late 2016. Analysts and rumors are not yet offering specific dates, but it is unlikely that Apple will rush out a new model in the first half of 2016. The last four iPhone releases arrived in September. So if you want to know when the new iPhone comes out, the odds are good that you can block off September on your calendar if you want the newest model.
Ming-Chi Kuo of KGI Securities offers a Q3 prediction for the iPhone 7 release date.