9 iPhone 7 Features We Want in 2016
These are the new iPhone 7 features we want to see from the 2016 iPhone release that we expect later this year. All signs point to a the iPhone 7 delivering many big changes from the iPhone 6 and iPhone 6s that are on sale currently.
We want new features to come as an upgrade from the iPhone 6s to the iPhone 7. Some of these are the same features we hoped Apple would add to the iPhone 6s last year, but Apple left us wanting more.
With the Samsung Galaxy Note 7 and Galaxy S7 Edge smartphones delivering beautiful screens, a waterproof design and other important features that could tempt some iPhone owners to upgrade today instead of waiting six months there is additional pressure on Apple.
As 2016 continues and spring approaches, there are already a lot of iPhone 7 rumors discussing new features, new designs and potential upgrades for the new 2016 iPhone. Many of these make sense considering that Apple employs a tick-tock release cycle that introduces a new design with new features and then adds new features in the same design.
The iPhone 6s concludes the second half of this upgrade cycle and sets up the iPhone 7 release later this year, which could finally add features users have been asking for from Apple for years.
We expect to see the iPhone 7 release date in the fall, which is when Apple normally announces a major new iPhone. This year the likelihood of a fall iPhone 7 release is even higher since Apple offers an annual upgrade plan for iPhone buyers.
Similar to the last two releases we expect to see Apple announce an iPhone 7 and an iPhone 7 Plus, offering users two screen size choices. The larger iPhone 7 Plus or Pro model may also include features not found on the smaller model.
Apple faces increased competition from the Samsung Galaxy S7, LG G5 and Galaxy Note 7 this year, as well as pressure from existing competitors like the Galaxy S6, Galaxy Note 5 and LG G4.
While it is unlikely Apple will deliver all the iPhone 7 features we want, we hope that the company is currently working on adding some of these features in time for the iPhone 7 release date.
Waterproof iPhone 7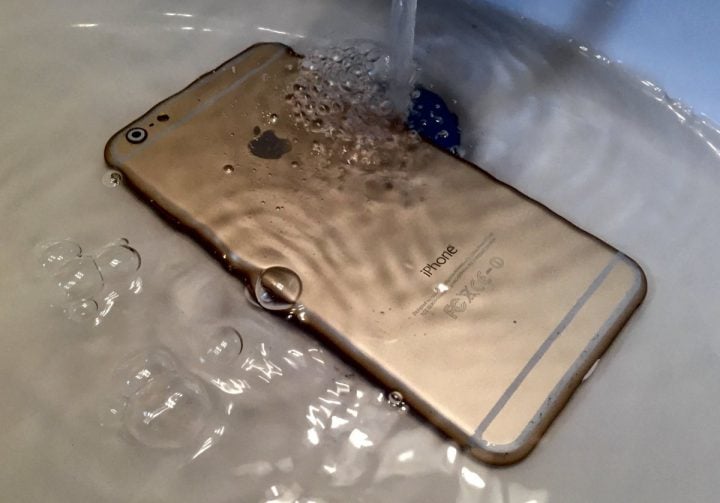 Apple upgraded the iPhone 6s design to make it withstand water better than the iPhone 6, and there are several Apple patents focused on delivering an iPhone that survives in water, which gives us some hope for a waterproof iPhone 7.
With a new design Apple may be able to incorporate a water-resistant iPhone 7 design into a production model allowing users to not worry about using the iPhone near water.
If Apple is able to deliver this, it would likely come with caveats such as only providing protection for 30 minutes of submersion for 3-6 feet or less.
The Samsung Galaxy Note 7 is water resistant, working in water including the ability to use the S Pen underwater as demonstrated in the video above.
A report from FastCompany claims that this is a feature Apple will provide with the iPhone 7 by coating the components of the iPhone 7 with a special chemical. We've heard rumors like this before and Apple pulled the feature, so while it is exciting, make sure you check before dropping your iPhone 7 into the water later this year.
The latest iPhone 7 rumors from earlier this year suggest Apple will not deliver a waterproof iPhone 7 this year. This back and forth mirrors what we see with many rumors and we may not know until the fall.

This article may contain affiliate links. Click here for more details.