iPhone 7 Release Date May Signal Frustrating Change
Are you waiting for the iPhone 7 release date to buy a new phone? If you are hoping for a huge upgrade packed full of new features you may end up waiting for the iPhone 8 release date to upgrade based on a new report.
Tim Cook teased a new iPhone 7 feature that you won't know how you lived without and there is a good chance that iOS 10 features will add significantly to the iPhone experience this year, but you may be left waiting for a huge visual upgrade.
Normally we see a huge upgrade every two years as part of a tick-tock release cycle that swings from the iPhone 6 to the iPhone 6s and then in 2016 to the iPhone 7. Tradition dictates the iPhone 7 upgrade will look vastly different, but that may not be the case this year.
We've been hearing rumblings that the iPhone 7 release will not bring about the huge number of changes that we've come to expect every other year and a new business report now adds to the chance that users looking for a big upgrade will need to wait longer than the iPhone 7 release date.
Nikkei, a Japanese business newspaper reports that Apple will shift from a major update every two years to a major upgrade every three years. Instead of a huge upgrade this fall that would deliver a new iPhone 7 design, the report claims, "But the changes on the model to be launched this autumn will be minor, such as improved camera quality."
The report explains reason that Apple may choose to push back major features from the iPhone 7 to an iPhone 8 in 2017, stating, "The move is largely due to smartphone functions having little room left for major enhancements. A slowing market is another factor."
It is not clear exactly what the source of this news is, though we've heard some interesting iPhone 8 rumors already. Nikkei does outline the potential iPhone 7 changes including,
"The new version slated for this autumn will look almost identical to the current iPhone 6. Functions such as the camera, water resistance and battery capacity will likely be improved, and the headphone jack will be removed. Also, a high-end version of the model will give users better-quality photo capabilities via correction functions."
This matches up with many of the latest iPhone 7 rumors and adds to the possibility that the iPhone 7 release date may leave many shoppers waiting another year.
A move like this would better match the Apple update strategy for Apple Notebooks. Many buyers are currently waiting for the 2016 MacBook Pro, which may not arrive until this fall. Apple last delivered a major MacBook Pro Retina update in 2012 when they announced the screen and body changes.
Over the last several years we've seen small revisions that add better processors and a slightly slimmer design, but we are coming up on four years since a major change to the design and three years since the last change.
All signs currently point to the iPhone 7 release date this fall, likely in September. Apple's next major event is WWDC 2016 in June where we expect to learn about iOS 10 and OS X 10.12. We don't expect a new iPhone at this event. If this report is correct, you may be skipping the iPhone 7 release date and waiting for the iPhone 8 in 2017.
9 iPhone 7 Features We Want in 2016
Waterproof iPhone 7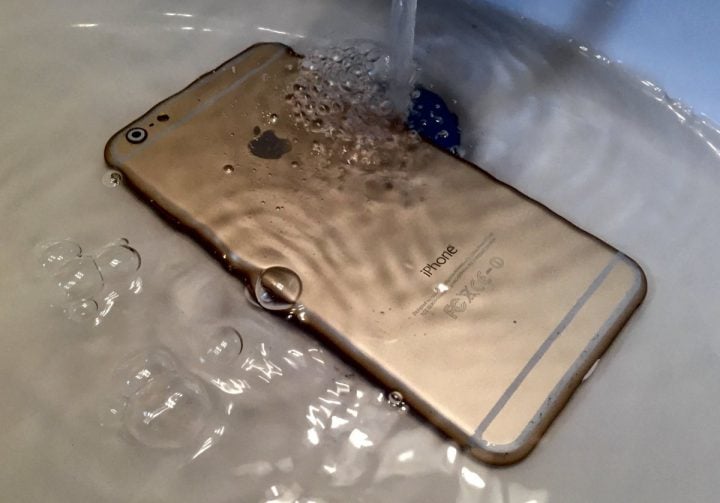 Apple upgraded the iPhone 6s design to make it withstand water better than the iPhone 6, and there are several Apple patents focused on delivering an iPhone that survives in water, which gives us some hope for a waterproof iPhone 7.
With a new design Apple may be able to incorporate a water-resistant iPhone 7 design into a production model allowing users to not worry about using the iPhone near water.
If Apple is able to deliver this, it would likely come with caveats such as only providing protection for 30 minutes of submersion for 3-6 feet or less.
The Samsung Galaxy Note 7 is water resistant, working in water including the ability to use the S Pen underwater as demonstrated in the video above.
A report from FastCompany claims that this is a feature Apple will provide with the iPhone 7 by coating the components of the iPhone 7 with a special chemical. We've heard rumors like this before and Apple pulled the feature, so while it is exciting, make sure you check before dropping your iPhone 7 into the water later this year.
The latest iPhone 7 rumors from earlier this year suggest Apple will not deliver a waterproof iPhone 7 this year. This back and forth mirrors what we see with many rumors and we may not know until the fall.

As an Amazon Associate I earn from qualifying purchases.