iPhone App RedLaser Cuts My Clutter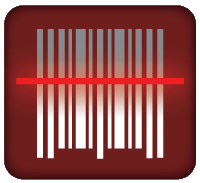 While many were lining up for Windows 7 on Thursday, I was shoveling papers and packing up books for the annual clean-up day at my office. Even though I spend a good deal of energy improving my organizational system throughout the year and have digitized as much paperwork as possible, I look forward to our dedicated cleaning day to take care of big projects.
This year, that project was to pack up a big chunk of books that were already reviewed (or weren't going to be). But I can't just stuff books into boxes without knowing what's in what. I needed a tracking system, and that's where RedLaser came in. It helped me turn one big mess (left, below) into one diminished and neater mess (right). Read on to see how I packed and tracked 50+ books without writing down a single title.
RedLaser is a barcode scanning app for the iPhone from Occipital. Basically, it scans a barcode, UPC or EAN, using the iPhone's camera and looks it up on Google. For books, it picks up the ISBN on Amazon. You can see it in action at a supermarket in their YouTube demo, and I confirm it can scan a barcode in a second even without the better camera on the iPhone 3GS.
I did have one advantage: my Griffin Clarifi case with close-up lens. If you do a lot of close-up shots of text, like sending business cards to Evernote, this is the case for you. It worked with and without the lens in place, and I can't say there was a dramatic speed difference either way, but the extra clarity made it easier for me to get the shots.
For my project, I grabbed a book, scanned its barcode, put it in the box, then confirmed the search results matched. Accuracy was amazing, but there were wrinkles, of course. One barcode wouldn't scan and another came up with a different ISBN. In both cases, the barcode itself was incorrect, but RedLaser is prepared for this contingency by offering manual numeric input when scanning fails. Glare was also a hindrance.
RedLaser keeps a running list of the items it scans. Once I filled a box, I numbered it, emailed the list to my work email, and cleared the list for the next box. The list includes hyperlinks to the search results and a text file with the barcode numbers (so email only, no MMS). No other format options, but it was easy enough to paste into Microsoft Word and reformat to my liking.
Now, a whole bunch of books stacked up on a table are boxed up beneath it; I have a big list of what's in what; and I didn't have to write down or type out any book titles, slashing the required time and effort dramatically. Thanks, RedLaser!
Next project: cataloging the hundreds of books my wife has collected over the years. I'll get back to you on that in 2020. O_o