iPhone Business Larger Than Microsoft and Intel Revenues
It's not secret that the iPhone is one of Apple's top sellers, but when you put iPhone revenues into perspective, it paints an entirely new picture. Reported by Businessweek, if you were to compare Apple's iPhone business alone with other top companies, the iPhone would do fairly well. It turns out that iPhone sales alone beat out big companies like Microsoft, Intel, Amazon and Boeing.
In fact, If the iPhone was its own business, it would be the 9th largest company in the Dow Jones top 30. It beats out many of the top tech companies, as well as the goliaths of business, like McDonald's, Coca-Cola and Disney. However, the iPhone would just barely be edged out by IBM, and AT&T and Verizon would still be larger companies.
The iPhone alone brings in $88.4 billion in yearly revenue for Apple, beating out the iPad, Macs and iTunes combined, and it's the most profitable single product on the market.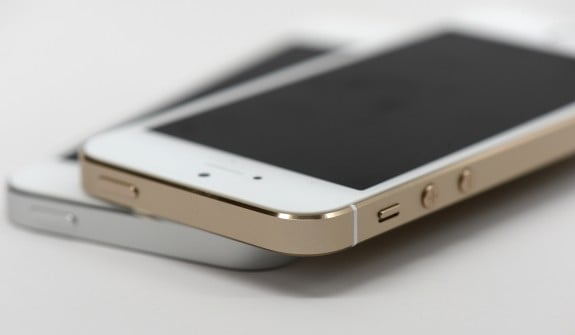 Apple reported earlier this week that iPhone sales reached 9 million units over launch weekend, making it the best iPhone launch yet for the company, almost doubling sales of last year's iPhone 5 launch. Of course, that's mostly thanks to the fact that Apple launched two new iPhones this year, meaning that double the sales isn't actually too surprising.
However, that 9 million figure could be exaggerated, as it's being reported that Apple is counting units that they shipped to Apple Stores and carrier locations, rather than counting units that actually sold to consumers. In reality, analysts are reporting that Apple actually just sold 5.5 million iPhones over the weekend, which is still more than last year's iPhone 5 launch.
In any case, this comparison of iPhone revenue with other big companies definitely proves that the iPhone is doing extremely well, and Apple is making big bucks because of it. It also gives iPhone doubters a big slap in the face, proving that Apple isn't losing ground to Android manufacturers like Samsung and HTC.
We'll most likely hear more iPhone sales numbers during Apple's next earnings call for the quarter, where they'll announce the number of iPhones that they've sold during the quarter, as well as how much the iPhone business has made over the past three months, as well as over the past year.

As an Amazon Associate I earn from qualifying purchases.