iPhone Coming to Boost Mobile This Fall?
Sprint-owned Boost Mobile is speculated to be offering Apple's iPhone come this fall, becoming the fourth prepaid carrier in the U.S. to offer the smartphone. The iPhone is already supported on Sprint's other pre-paid network, Virgin Mobile USA, and the arrival of the iPhone on Boost may come as little surprise given that Sprint is opening up its new LTE network to its partners, prepaid brands, and MVNOs, or mobile virtual network operators that piggyback on Sprint's infrastructure.

According to a Twitter announcement from @evleaks, we should see the iPhone coming to Boost in Q3. Exact timeline and specifics were not ngiven as to what model(s) of the iPhone will be headed to Boost.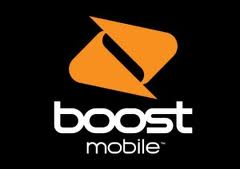 Given that prepaid brands like Boost are already on par with post-paid Sprint in terms of having access to LTE coverage where Sprint has deployed its new 4G network, it's unclear if Sprint will allow these prepaid providers to offer the latest generation flagship iPhone device, or if Sprint will restrict prepaid customers to the older generations of iPhone devices that are sold concurrent to the latest version. For example, at this time, Sprint offers the latest iPhone 5 as well as the iPhone 4S and iPhone 4 for its post-paid customers while Sprint's prepaid customers on Virgin Mobile USA only have access to the iPhone 4S and iPhone 4.
Given the rumored timing of Boost Mobile getting the iPhone in the third quarter of this year is also around the time that Apple will introduce its next iPhone model, which is at this point believed to be called the iPhone 5S to replace the iPhone 5 at the top. When this happens, both the iPhone 5 and iPhone 5S would support the Sprint 4G LTE network, so it's unclear if Sprint will allow Boost and Virgin customers, who have access to LTE through lower-cost Android smartphones, to buy and use the iPhone 5S, or if Sprint will only allow those networks access to the iPhone 5 and earlier versions.