Every iPhone is $50 off at Best Buy, Even the iPhone 5
For a limited time Best Buy now offers the iPhone 5 staring at $150, $50 below the normal price.
The Best Buy $50 discount applies to all models of the iPhone 5 as well as all iPhone 4S models, which knocks that phone down to $50 on a two-year contract.
The discount applies both online and in stores. Best Buy's website sells all the discounted models, but users can only ship Verizon and Sprint models. Anyone who buys an AT&T iPhone 5 with the discount will have to pick it up at a Best Buy store.
It is unclear how long Best Buy will offer this particular discount on the iPhone 5.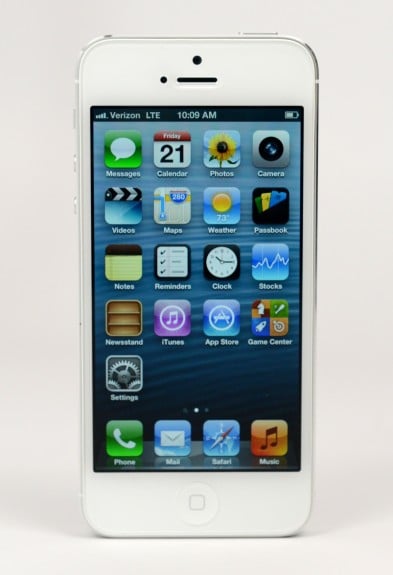 Last week Best Buy offered a $25 gift card with the purchase of every iPhone 5. This deal replaces that one, but those who bought the iPhone 5 at Best Buy last week may have a chance to get refunded the difference between what they paid and this deal.
This $50 discount is the best deal on an iPhone 5 so far, and it's only a few months into the phone's life-cycle. Aside from Best Buy's discount Target and RadioShack also offer a $20 discount on the iPhone 5, bringing the price of the 16GB down to $180 on a two-year contract.
Best Buy's current deal matches AT&T's refurbished iPhone 5 prices. AT&T is the only carrier in the U.S. to sell refurbished iPhone 5 units. Neither Verizon nor Sprint offer iPhone 5s cheaper than $200 on a two-year contract. Apple doesn't offer discounts on the iPhone 5, either.
Retailers and carriers typically only discount iPhones as Apple gets close to releasing the new model of the phone. It seems that strategy changed this year. This doesn't mean Apple will announce an iPhone 5S in the next few months. It it likely thanks to more competitive Android phones like the Galaxy S III that retailers routinely put on sale as well.