iPhone Launches on Five New U.S. Carriers
Apple's iPhone is now available on five new regional carriers in the United States.
Earlier this month, several small U.S. carriers revealed that on April 20th, they would begin to offer several different versions of the iPhone. And today, as expected, nTelos, Alaska Communications, Appalachian Wireless, GCI, and Cellcom have begun offering the iconic smartphone.
All five carriers will begin offering the iPhone 4S which means they will join AT&T, Sprint, Verizon, and C-Spire as carriers of Apple's latest device.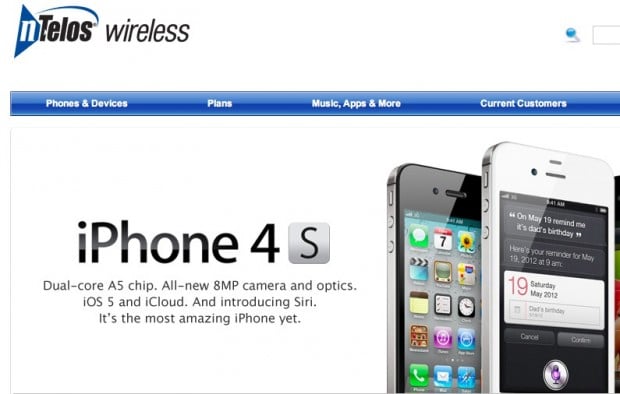 In addition, GCI confirmed that it has begun offering the iPhone 4 and the iPhone 3GS, the iPhone 3GS for free with a new two-year contract, and Alaska Communications is now selling the iPhone 4 for $50 on-contract.
The five carriers will be selling the iPhone 4S with a price tag that checks in at $50 cheaper than the asking price of the larger carriers.
While AT&T, Sprint, Verizon and C-Spire ask for $199.99 on-contract for the cheapest iPhone 4S model, these five carriers will be charging $150 on-contract for the phone.
Because they are regional carriers, their spectrum does not cover a large swath of customers. Alaska Communications and GCI are both based in Alaska, Appalachian Wireless is in Kentucky and Cellcom is located in Wisconsin.
nTelos provides service in Virgina, West Virginia, Maryland, Ohio, Kentucky and North Carolina.
Each carrier has its own separate data plans with their own caveats and those interested in signing up with one of these smaller carriers can check those out below:

As an Amazon Associate I earn from qualifying purchases.