iPhone Not Coming to MetroPCS Any Time Soon Despite Merger
Now that the merger between Deutsche Telekom's T-Mobile USA and MetroPCS is complete, the combined carrier has answered a question surrounding the fate of the iPhone for MetroPCS customers. According to T-Mobile head John Legere, MetroPCS customers will have some waiting to do, signifying the carrier's openness on making its Apple flagship smartphone more broadly available.
The good news is that the carrier isn't ruling out the iPhone for MetroPCS.
"The answer to that is not 'No,'" Legere said. "It's not imminent; I think that's safe to say."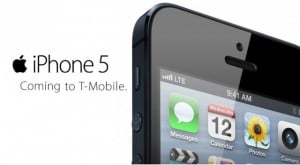 T-Mobile will have several things to consider in making that decision. The first is that the company will continue to operate both the T-Mobile brand as well as the MetroPCS brand. The second part of the equation is that T-Mobile will begin offering new phones and devices under the MetroPCS brand, but those devices will be used on the T-Mobile network.
"Don't be confused," Legere said in an interview with AllThingsD. "We're not running two companies. We are clearly going to be one integrated company that uses two brands to go to market."
The carrier will be trying to transition MetroPCS' 9 million customers on its network. This way, it would free up the spectrum that MetroPCS currently operates, which would allow it to do other things like re-purposing said spectrum for expanded LTE. And by migrating MetroPCS subscribers to use the same spectrum and network that T-Mobile USA currently operates, the existing iPhone 5, if approved and all goes well, would work for MetroPCS subscribers in the future.
But this isn't a decision that T-Mobile will be making alone. Legere says he is currently holding discussions with Apple.
The iPhone 5, the current flagship smartphone, is currently available on all four national carriers in the U.S., with T-Mobile being the most recent carrier to offer it. Additionally, Apple has been opening up its iPhone to operate on smaller prepaid carriers as well, with Sprint Nextel's prepaid Virgin Mobile USA brand offering both the iPhone 4 and iPhone 4S on its network.

As an Amazon Associate I earn from qualifying purchases.