10 iPhone Notes App Tips & Tricks
If you constantly use the Notes app on your iPhone, here are 10 tips and tricks that you should keep in mind.
The iPhone Notes app isn't the best note-taking app around, but it comes pre-installed on every iOS device and it's pretty easy to use. It's layout is also simple enough that it makes for a great straight-up note-taking app without all of the clutter.
If you discover that you're using the Notes app more and more throughout the day, it might be worth diving a bit deeper into the app and really going after its potential. Unfortunately, many users don't realize the hidden power of such a simple app, but there are little tricks in the Notes app that are worth taking advantage of.
Here are 10 tips and tricks that you can use the next time you use the iPhone Notes app on your device.
Bold, Italicize & Underline
The iPhone Notes app not only does plain text, but you can also bold, italicize, and underline text to add emphasis to any words or sentences.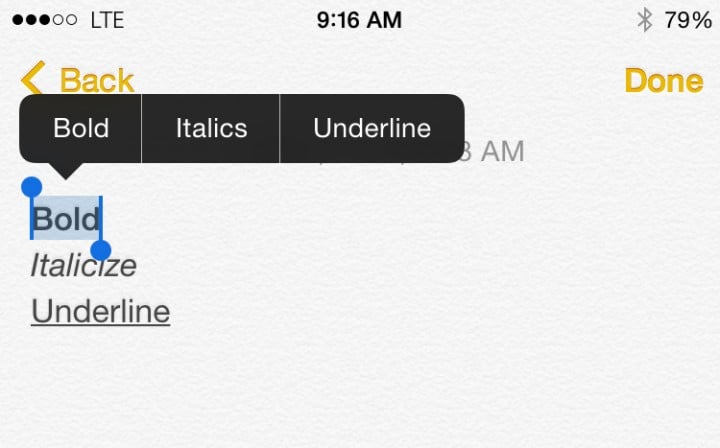 To do this, tap and hold on a word and then release. A menu will pop up and you'll tap on Select or Select All. From there, tap on the right arrow (if there is one) and then select BIU. You'll get the option to bold, italicize or underline the selected word or sentence.
Sync Across All Your Devices
If you own multiple Apple products, you can have your notes synced across all of your iOS and OS X devices using iCloud.
Open up the Settings app and tap on iCloud. From the list, find Notes and flip the toggle switch to the right to turn it on. You'll want to do this on all of your Apple devices that you want your notes synced to. From there on out, every note you type will automatically show up on all of your Apple devices too.
Alternatively, you can use Gmail to sync your Notes app across your devices, and you can even access them on non-Apple devices as well. You'll first need to add your Gmail account to your iPhone and then select Notes when you get to the page where you select what all is synced.
Share Notes with Others
If you want to share a note with someone, like sharing a grocery list with your spouse, you can do that right from the Notes app, and there are many different ways to do it.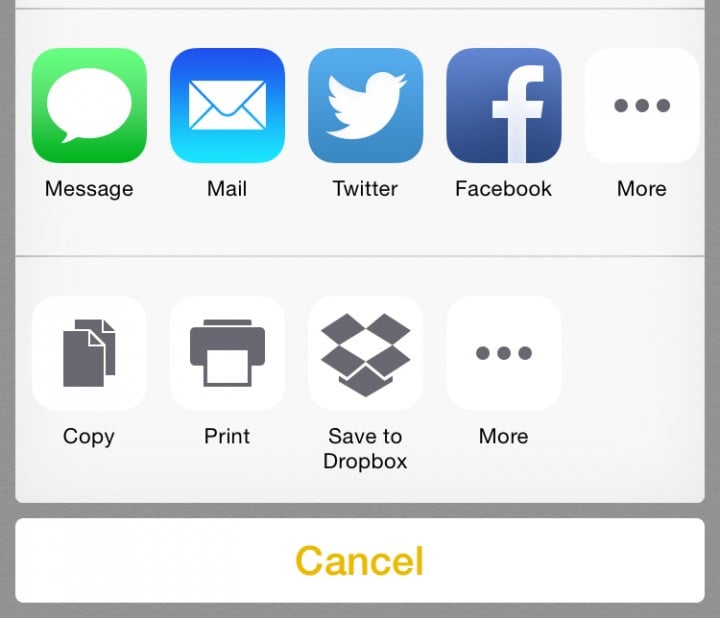 When you're inside of a note, go down all the way to the bottom and tap on the Share button — it will be the button in the center. If your keyboard is still active on the screen, just tap Done to make it disappear so that you can access the Share button.
From there, you can send the note through an iMessage or an email, as well as share it on Facebook or Twitter. Plus, if you tap on More, there are even more ways to share your notes.
Use Siri to Create or Edit Notes
If you're hands are too full to adequately type out a quick note, Siri can jot down a note for you without having to type anything.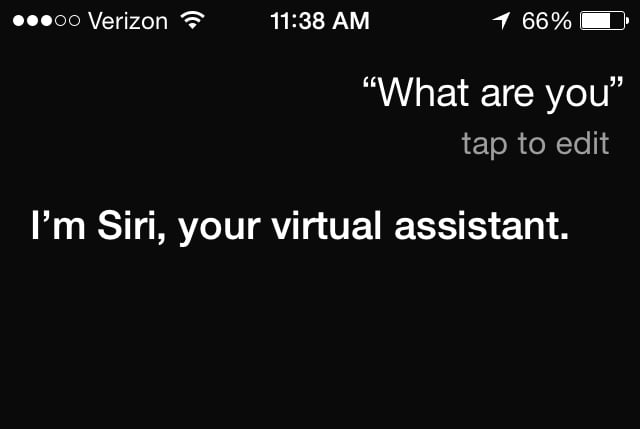 To do this, simply hold down the Home button to activate Siri and say, "Take a note." Say your note out loud and once you're done, Siri will automatically save that note to the Notes app. It may not be the quickest way to jot down a note, but it saves you from typing if you can't at the moment.
Insert Photos Into Notes
The Notes app on your iPhone isn't just for typing out text. You can also insert photos right into your notes with ease.
Tap, hold down, and then release in a particular spot where you want the photo and then select Insert Photo from the pop-up selection menu. Find the photo that you want to insert and tap on it. From there, select Choose and it will be instantly inserted into your note.
Print Out Notes
Your notes don't have to remain digital. You can also print them out right from the Notes app if need be.
Simply tap on the Share button and then select Print. You'll need a printer that has AirPrint compatibility in order to do this, but most newer wireless printers nowadays will come with that functionality. You may have to go into the printer settings to enable it, though.
Search Notes
If you've built up quite the repository of notes on your iPhone, it can be hard to sift through them to find a specific one. Fortunately, you can search for specific notes within the app.
Simply just go back to the Notes app home screen and then swipe down anywhere on the screen. This will pull up a search bar at the top. From there, type a word or phrase that is included in the note you're looking for and it should pop up instantly.
Save Notes to Dropbox
If you're a die-hard user of Dropbox and you want an off-site cloud backup solution for backing up your iPhone notes, you can save all of your notes in your Dropbox account.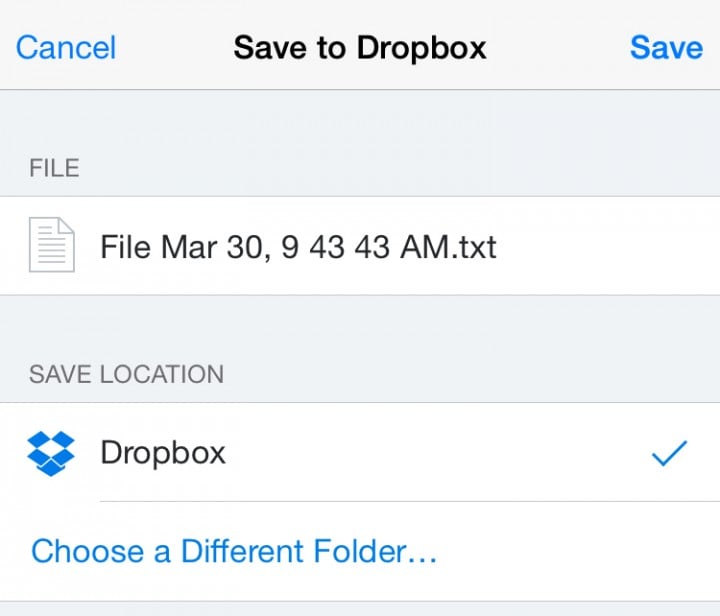 While you're in a note, tap on the Share button at the bottom and select Save to Dropbox. The next screen will let you rename the note and even select a specific folder to save it in. In order to do this, though, you'll need to have the Dropbox app installed and logged into with your credentials.
Swipe to Quickly Delete Notes
While in a note, you could just tap on the trash can at the bottom to delete that note, but a quicker way to delete a note is in the Notes app home screen.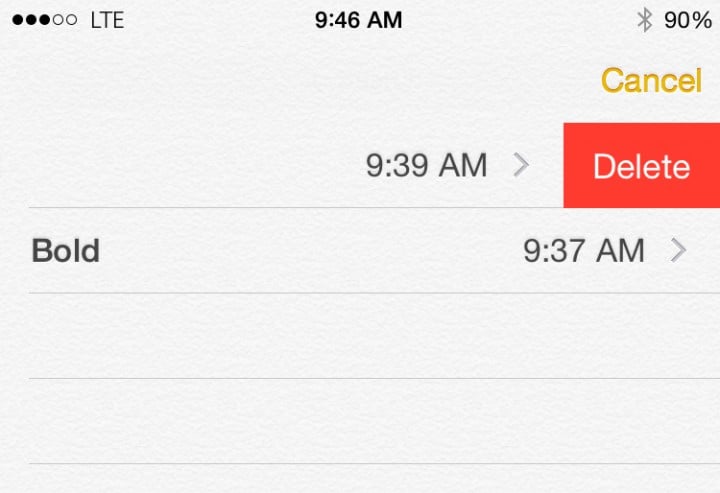 To quickly erase notes from your iPhone, just swipe to the left on a note and then tap on Delete. It's a much quicker method than going into each note specifically and deleting them one by one.
Use a Better Note-Taking App
Lastly, this was one "trick" that many people suggested, but the best thing you can do is to just use a better note-taking app, like Evernote, Simplenote, Vesper, Notability, etc.
Personally, Evernote is one of the best note-taking apps out there for iPhone. You can sync notes across all different types of platforms (not just Apple products), save articles on the web to read later, and even organize notes into different notebooks.

This article may contain affiliate links. Click here for more details.