No iPhone 5 at WWDC, Release Date Sometime this Fall
Apple announced MacBook, OS X and iOS updates during its WWDC 2012 keynote, but failed to introduce what many Apple fans really wanted: a new iPhone. Apple spent almost an hour detailing iOS 6, which will be available this fall, but only as it relates to previous iPhone and iPad models. Many iPhone shoppers were hoping the 'one more thing' at WWDC 2012 would be the iPhone 5.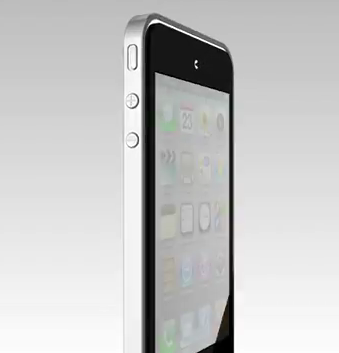 Apple's iOS, complete with 200 new features, is launching this fall. Most likely the iPhone 5 will launch at the same time as iOS 6.  Apple did not provide a specific release date for iOS 6. The most important iOS 6 features include FaceTime over cellular networks, a new Maps app, Facebook integration and a more powerful version of Siri, Apple's voice assistant.
The company announced three of its previous iPhones during its summer developers conference, setting a pattern that went unbroken until last year, when the company waited until fall 2011 to introduce the iPhone 4S. Though an iPhone 4S followup so soon after its introduction would be uncharacteristic, a new iPhone design is long overdue. The iPhone 4S is nearly identical to the iPhone 4, which is two years old.
The iPhone 4S was released in the United States and six other countries on October 14, 2011. Apple may begin selling the iPhone 5 around mid October this year to line up with the holiday shopping season.
While Apple is still a leader in the smartphone business, the iPhone 4S is falling woefully behind the competition in key specs and features. Most notably, Apple's yet to introduce an iPhone with 4G LTE iPhone. While Apple and AT&T have deemed the iPhone 4S' HSPA+ as 4G, its much slower than AT&T and Verizon's 4G LTE offerings. Phones like the Samsung Galaxy S3 pack 4G LTE and the latest version of Android, which already has close substitutes to some of the best iOS 6 features.
The above is a demonstration of how much faster Verizon's 4G LTE is than what's available on the iPhone 4S. The next iPhone will almost certainly come with 4G LTE, however not all of its wireless partners are ready. Verizon has the most mature 4G LTE network and AT&T is quickly growing its own. Sprint's 4G LTE network is in its infancy.
iPhone 5 Rumors
iPhone 5 rumors reached a fever pitch in the days leading up to WWDC, with many speculating Apple would announce the device at the conference. The iPhone 5 (as the next-generation iPhone is widely being called) is expected to be an all-new design
Here is a rendering of what the iPhone 5 may look like. The rendering takes some of the more promising rumors into account.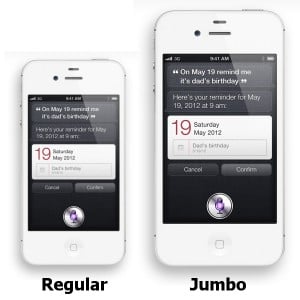 The iPhone ecosystem is unmatched by any other, but Apple's taken a 'one size fits all' approach since releasing the original iPhone in 2007. Since then, the company's released just one new iPhone model each year. That strategy's proved successful in general, but more and more consumers are opting for larger smartphones. Some leaks and rumors point to a larger iPhone, such as the one in this illustration.
While Apple detailed a host of iOS features at WWDC, the company often holds back a handful of iOS features from developers and introduces them alongside new hardware. Last year, for example, Apple introduced iOS 5 at WWDC 2011, but didn't introduce Siri until the fall when it introduced the iPhone 4S. We will likely see at least one new unique iOS 6 feature roll out alongside the iPhone 5.

As an Amazon Associate I earn from qualifying purchases.