iPhone Sale Offers Up to $50 Off All Models at T-Mobile
While it probably isn't a sign that the carrier is making room for the iPhone 6 release, T-Mobile is discounting all of its iPhone models, including the iPhone 5s, where you can get the device for almost $50 off.
Both the iPhone 5s and iPhone 5c can be had for $48 off the full retail price at T-Mobile, meaning that the entry-level 16GB iPhone 5s can be had for $600 instead of the usual $648.
Furthermore, you can get the 16GB iPhone 5c for just $499 off-contract, making it the cheapest iPhone that T-Mobile is currently selling.
Of course, going from $648 to $600 isn't a huge discount by any means, but it's better than nothing, and those looking for an off-contract plan for the iPhone will certainly want to take a look at this deal.
We've definitely seen a fair share of iPhone deals this year, but they've teetered off recently as we've entered into the summer months. However, as the iPhone 6 is just a couple weeks away from being announced, we're not too surprised that retailers and carrier stores are discounting the iPhone 5s.
Case in point, Verizon is hosting a really nice deal on the iPhone, discounting its subsidized price by 50%, meaning you can get the 64GB iPhone 5s for a whopping $200 off at just $199 after signing a two-year contract. You can also pick up the device for as low as $99 for the 16GB, with the iPhone 5c priced at $49 after signing a contract as well. The iPhone 4s is still free on contract (in other words, you can't really cut half off of something that's already free).
Other smartphones that are worth taking a gander at during Verizon's half-off deal include the new LG G3, which you can buy for $99 after signing a two-year contract, and Samsung's Galaxy S5 is also on sale for $99, as is the HTC One M8.
While the T-Mobile deal is worth taking a look at if you're in the market for an off-contract iPhone, we wouldn't be surprised if the carrier discounted the iPhone 5s and iPhone 5c even further later next month when the iPhone 6 releases. As with any new product that outs the old model, the iPhone 5s will likely see a permanent discount from Apple, and retailers will most likely take it a step further and discount the iPhone 5s even further.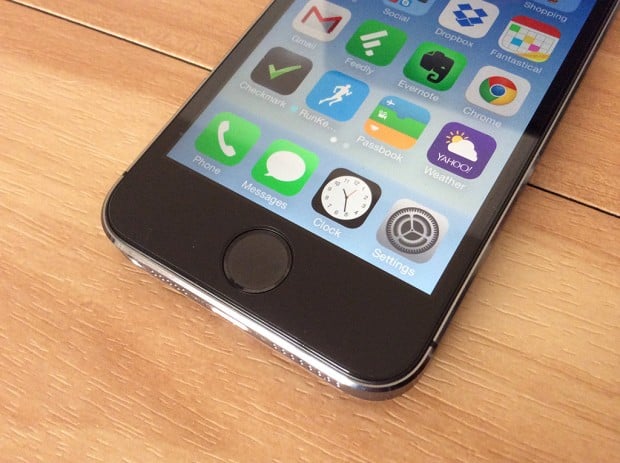 Plus, as the holiday shopping season approaches, we should see tons of great deals. We saw tons of iPhone deals on Black Friday and Cyber Monday last year, as well as the days leading up to Christmas. Both the iPhone 5s and the iPhone 5c saw some really good price drops. The 5c has been the lowest-priced iPhone ever, even though Apple isn't marketing the device as a budget iPhone. Instead, retailers are turning the 5c into a budget device, discounting the phone heavily — as low as $0 on-contract from past deal.
The 2013 holiday season was probably the most discounts we've seen with the iPhone. Granted, the iPhone 5 saw plenty of deals back in 2012, but with there being two new iPhones this year, it's led to twice the deals on Black Friday and Christmas, and consumers certainly weren't complaining.
Of course, other carriers have offered off-contract deals for Apple's flagship smartphone before, with Virgin Mobile having one of the most memorable iPhone deals so far this year. Customers were able to get an iPhone 5s for as low las $385 off-contract. Of course, there's a catch. as these iPhones are locked specifically to Virgin Mobile, meaning that you can only use them on the smaller carrier. That's not all bad news, since there are plans available for as low as $30 per month, but if you want to take one of these iPhones to another carrier, you'll have to unlock it, and that can cost extra money that you may or may not be willing to shell out.

This article may contain affiliate links. Click here for more details.