iPhone Shutter Grip Makes Mobile Photography Easier
The iPhone 4/4S is great for taking quick photos, but sometimes it is difficult to take the pictures quickly with the onscreen buttons. The iPhone Shutter Grip alleviates that problem by adding a shutter button to the phone.
The iPhone Shutter Grip, as mentioned by Cult of Mac, is an add-on that connects to the 30-pin dock connector of the iPhone. It adds a DSLR-like grip and shutter to the iPhone. The accessory should make it easier to hold the iPhone while taking photos, which in turn, will help users produce better photos.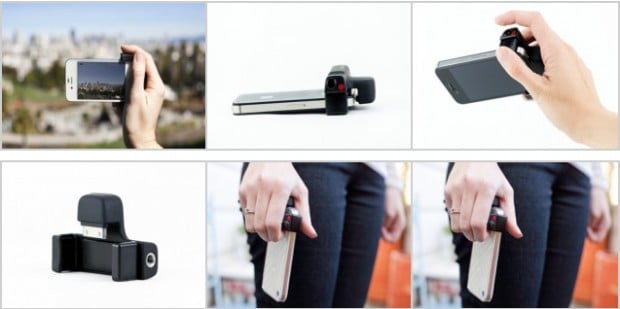 There are actually two buttons on the device, one for photos, and another for video. With the two buttons users don't have to touch the screen at all when shooting. Unless they want to focus or zoom, of course.
Unfortunately, the iPhone Shutter Grip can only be used with the free Belkin LiveAction app. That means you'll have to import the photos into any other camera app you'd like to use it with. It means that posting photos to Instagram will take a few extra steps, but it also means you have a steadier hand for taking those photos.
It's designed to fit the iPhone with or without a case, which is always a nice feature.
The iPhone Shutter Grip come from Photojojo, and retails for $40. At the price, the iPhone Shutter Grip is an easy purchase for iPhone photographers.
A word of caution though.
With a redesign rumored to be coming with the iPhone 5, early adopters might only get a few months of use out of the device, which might not warrant the purchase.