iPod Nano Gets 16 Watch Faces, Tracks Fitness: Mickey and Minnie Mouse, LED
Apple unveiled a new update to the iPod Nano today, showing off a few new features that will excite fitness nuts and watch lovers.
The new iPod Nano, which is available starting today, has a built in fitness center and includes 16 new watch faces — including micky mouse and minnie mouse.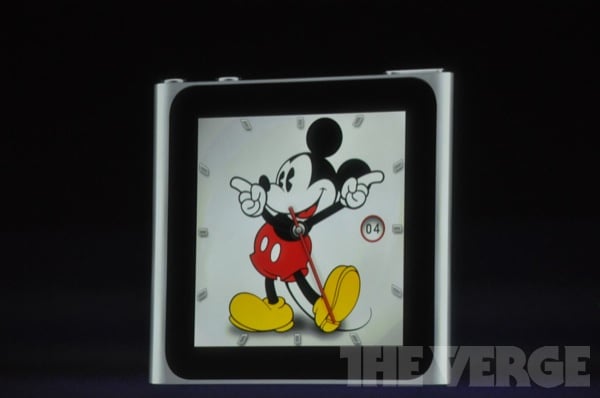 The iPod Nano includes 16 watch faces, including the above one. This pairs with the many iPod Nano Watches, like the Lunatik iPod Nano Watch band.
Additionally, Apple has made the icons bigger in iPod Nano and added a fitness component that can track your workouts using Nike+ without an additional parts.
The iPod Nano is available today for $129 for the 8GB and $149 for the 16GB iPod Nano.