iPod/iPhone users rejoice- Netflix app coming for you too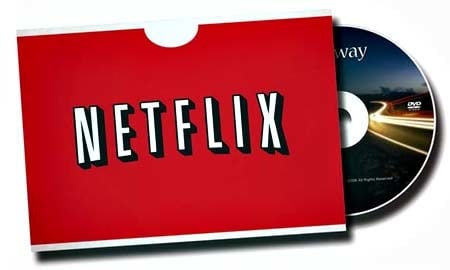 One of the most talked about iPad apps has been the Netflix app. Who wouldn't like being able to stream their Netflix Instant Queue to an iPad?  I enjoy it for my Mac and my Roku box, so why not an iPad?
Well, what about the iPhone and iPod Touch folks?  Can they share in the Netflix goodness?  Well, according to the Official Netflix Blog, the answer is Yes:
Steve Swasey, VP of Corporate Communications, here. Terrific response to our news today about Netflix on the iPad. For those of you asking whether Netflix will be on the iPhone and iPod Touch: We wouldn't invite you to dinner without planning to serve dessert. In other words, we're working on it so stay tuned.
Woohoo!  Thanks Netflix for not forgetting your iPod brethren. Now, watching on such a small screen, that is a matter of user taste.  For those not familiar with the Netflix pricing structure, Netflix plans to start at $4.99 per month for two hours worth of streaming or $8.99 for unlimited. Both plans also include DVD shipments.  However, this pricing is not per device, you can tap the Watch Instantly library on all your Netflix-enabled devices.