IREX Technologies files for bankruptcy protection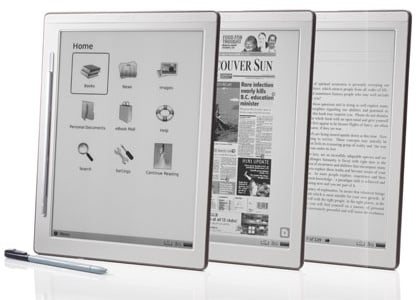 IREX Technologies, maker of various e-ink-based eReaders, including the Iliad with Wacom digitizer for pen input, has filed for bankruptcy protection in the Netherlands due in part to delays leading to a missed holiday sales season.
While signing a deal with Barnes & Noble should have been a big boost for IREX, a delay with FCC approval caused them to miss our last holiday sales season, leaving them short on cash. Compounding the problem is the poor lending environment which is limiting the amount of credit they can get from the banks. While their CEO remains hopeful they can recover, they are forced to file for bankruptcy protection until then.
While some eReader makers will ultimately get squeezed out of the rapidly crowding market, I read this particular situation as stemming from an unfortunate string of events. Given their focus on pen input, it would be a shame if IREX gets bumped out for a reason not directly related to competition.
Original report from fd.nl, trickling through various sources until hitting Engadget and Slashgear

This article may contain affiliate links. Click here for more details.