Is a Keyboard Coming to the Nokia N800?
Lots of speculation afoot that Nokia is going to add a keyboard to the very popular N800. Thoughtfix has put together a post of the things he like to see added to a next generation version and the things he'd like to see retained. With the recent edition of Skype functionality to the N800, this little device looks to be gaining some steam among its adherents. Would adding a keyboard increase the momentum?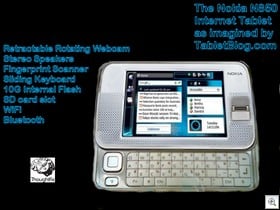 Make sure you check out the GBM InkShow on the Nokia N800.

As an Amazon Associate I earn from qualifying purchases.