Is BlackBerry Falling Further Out of Relevance?
BlackBerry had announced a new lower-cost BlackBerry Q5 smartphone based on the BlackBerry 10 OS as well as an initiative that will see BlackBerry Messenger go cross-platform for the first time at the BlackBerry Live conference that kicked off yesterday in Orlando, Florida, but are these moves too little too late? Once the dominant smartphone platform in North America and a popular choice for enterprise and government workers around the world, BlackBerry was caught off-guard by the iPhone and the company slow adoption of HTML 5 has hurt BlackBerry, then called Research in Motion. Now, BlackBerry is trying to drum up optimism, support, and adoption of the more modern BlackBerry 10, but to me these moves may be a bit too late.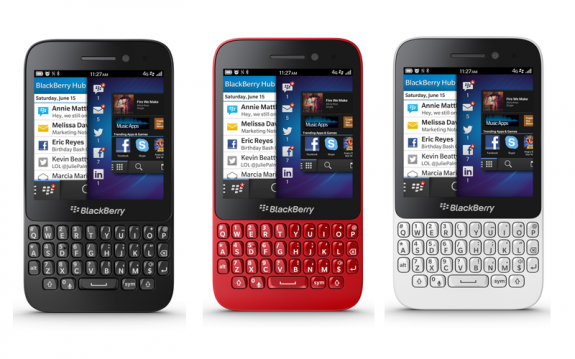 Let's start by taking a look at BlackBerry Messenger, or BBM, that will be hitting iOS and Android as an app that will allow BlackBerry users to stay in touch with friends on competing operating systems. While the move seems progressive for a historically more closed BlackBerry, it comes a bit too late. BlackBerry could have dominated the mobile messaging landscape had it released BBM when BlackBerry was still a popular platform a few years ago, but today the space is much more competitive with new arrivals like KiK, WhatsApp, Tango, and others.
Microsoft's already made its Skype service cross-platform supporting Windows Phone, Android, iOS, and BlackBerry, along with desktop Windows and OS X platforms.
Apple's early victory with iMessage has been a huge success, and we're learning that iMessage is pretty secure for those who are worried about eavesdropping.
And Internet giant Google is hammering on with Google+ and Google Talk. The search giant is rumored to be introducing a unified messaging service at Google I/O, which kicks off in a few hours today.
So, as it stands, while BBM going cross-platform will be great news for BlackBerry loyalists who'd rather chat than text their iOS and Android buddies, the arrival of BBM on these other platforms may be a little too late.
Now the BlackBerry Q5 will be an attractive device for many users, adding the convenience of a touchscreen and a physical keyboard. It's a great phone for BlackBerry to target to the emerging market as well as to new smartphone owners as the phone, unlike previous BlackBerry operating systems, is built on BlackBerry 10 so you don't need any complicated BlackBerry Exchange Servers or BlackBerry Internet Service provisioned to your account. It works on open standards just like any iPhone or Android device and won't require provisioning or complicated servers to manage.
However, for the device to be successful, it will need to be aggressively priced, and we're not sure that BlackBerry is willing to price the Q5 that low. The device will likely have to compete against devices like the cheap Nokia Asha line of phones, and some Asha models do come with keyboards and offer access to the web.
If BlackBerry had a large enough content ecosystem to back the BlackBerry Q5, then it could differentiate its offering against Asha, but as it stands, the BlackBerry Q5 and the BlackBerry 10 platform are just portals to HTML 5 content with a few select apps.
BlackBerry Q5 will need to be priced between $200 and $300 unlocked without subsidies to be successful. Nokia already demonstrated that it could deliver an unlocked Asha smartphone with a full keyboard for around the $100 mark for emerging markets. It's going to be a tough fight for BlackBerry.
And security is no longer a main selling point for BlackBerry. The Pentagon and Department of Defense are opening their doors to iPhone and Android. Samsung already is positioning its Knox software to go head-to-head with BlackBerry.