Is HTC branching out some? HTC Portable Bluetooth Conference Speaker?
If you date back to the Pocket PC days, you will know HTC as that OEM that manufactured arguably one of the best Pocket PC devices every made, the Dell Axim X50 and X51. I was really happy for them when they decided to start taking the glory for their awesome hardware a few years later. Do you remember the iMate Kjam or JasJar? Both HTC devices branded by iMate. What about the Cingular 8125 aka the HTC Wizard? Those were devices that got credit as awesome devices but not everyone, especially the average user, knew was brought to you by HTC.
Some time after the Cingular 3125 (HTC Star Trek), HTC set up offices in the US and started to establish themselves as the powerhouse they were but know one knew about. My memory might be failing, but I think the HTC Fuze was the 1st HTC branded device released on a US carrier. Well, 3 years later, look at them now!
I guess they are getting into some other areas now. I just found a nifty portable Bluetooth speaker phone over at Windows Phone Thoughts with the HTC name on it.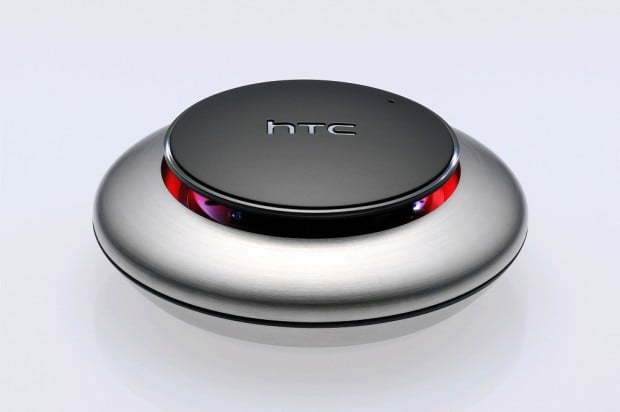 Compact and portable with a solid metal body, the BS P200 portable Bluetooth Conference Speaker connects to your phone or other Bluetooth enabled device making your mobile office a microphone range. 
It's easy to turn on the metal outer and pair 2 devices, then you can listen to your favorite music. 
Interesting?
You can preorder this from Expansys for $111 and they are advertising a Feb 2012 availability.
Disclaimer: The linked reviews are reviews I wrote for Aximsite and Mobilitysite, sites I used to own and run. They are archived now on my personal blog.

As an Amazon Associate I earn from qualifying purchases.