Is Microsoft Backtracking on Office for iPad Promises?
Citing comments made by Microsoft marketing chief Tami Reller, ComputerWorld believes that changing leadership at the company and a resurgence in what it refers to as "the old guard" could have led Microsoft to kill off any plans it had for developing a native version of its Office suite of productivity applications for iPad and Android users.
According to the publication, Reller had this to say when asked about the timetable for a version of Office for iPad:
"With Windows, we're obviously spending a lot of time thinking about how we continue to differentiate the full Windows experience, particularly as we think about our partners and how we differentiate for them to pick Windows over Android."
In short, the company is still trying to balance the benefits and risks involved in making its traditional software available to users on rival platforms. Of course, that's something that Microsoft, Google and Apple have all struggled with since smartphones established themselves as the next big computing platform. Its ComputerWorld's Preston Gralla's belief that the language Reller used indicates that with former CEO Steve Ballmer gone Microsoft is rethinking its original plan to bring Office to users of other mobile platforms. That new CEO Satya Nadella would want to rethink such a big move for one of Microsoft's core businesses would make sense on some level.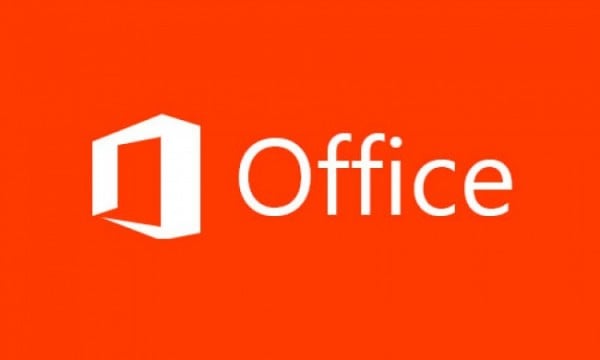 On the other hand, it also makes sense that Reller is referring specifically to an Android tablet version of Office. What makes that more of a possibility is that Microsoft never explicitly mentioned anything about creating Android tablet specific version of Microsoft Office. In fact, the ComputerWorld article cited about the original announcement doesn't make any mention of Ballmer actually saying that Office is coming to Android. GottaBeMobile's own reporting on Office for iPad also doesn't mention an Android tablet-specific version.
Read: Microsoft Office is On The Way to iPad Users
Reller's decision to not mention the iPad by name and the lack of Android being mentioned in last year's reports allude to Office for the iPad still being possible. That Office for iPad still isn't available yet also makes sense for reasons other than Microsoft executives being on the fence about it. Microsoft originally indicated that it would debut Office for iPad, but only after it was available on its own tablets in an ideal way. Microsoft makes Office RT for Windows RT tablets and portables, but it's yet to move the entire Office suite into a Windows Store app.
Currently, Microsoft Office is available for free on tablets running Windows RT, online with the Office Web Apps and on iPhone and Android smartphones. Using the iPhone or Android versions of Office currently requires an Office 365 subscription.