Is Microsoft Confident? Windows Phone 7 Mango Launching Alongside New iPhones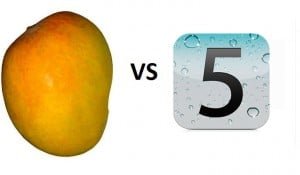 Microsoft may be confident–or over-confident–as the Windows Phone-maker is gearing up for a massive September launch of devices from partners running the Mango operating system. The key here is that the launch this year will be timed to happen alongside Apple's next-generation iPhone, which would debut new hardware and the iOS 5 software to consumers.
Not only will the new Toshiba Fujitsu handset be launched in September, but also phones from HTC, Samsung, and LG. Newcomers Acer and ZTE will also be among the partners launching their Windows Phone Mango devices in September according to DigiTimes sources.
At this time, specs are not really known about the Mango phones, but HTC is expected to debut devices running on a single-core Qualcomm 1.5 GHz Snapdragon CPU with screen sizes ranging from 3.8-inch on the HTC Ignite to a massive 4.7-inch on the HTC Eternity.
Microsoft may also be leveraging on the popularity of Samsung's Android-powered Galaxy S II smartphone. The same design styling will also be carried over to the new Mango smartphone from Samsung.
Nokia, the latest of Microsoft's partner, may be the only partner waiting for an October launch of its new Windows Phone Mango device, codenamed Sea Ray. That launch may happen at Nokia World, Nokia's annual conference, in October.

As an Amazon Associate I earn from qualifying purchases.