Is Sprint's iPhone for Life Plan Worth It?
The moment Apple CEO Tim Cook left the stage after revealing the iPhone 6 and iPhone 6 Plus you could almost feel the apprehension. All at once, millions of potential iPhone 6 buyers were busy rushing to their wireless carrier's website. Many looked for their carrier's iPhone 6 release plans or were trying to figure out if they'd be able to upgrade to the iPhone 6 without having to pay for it completely from their own pockets. The overwhelming majority of users were simply looking for the best iPhone 6 deal.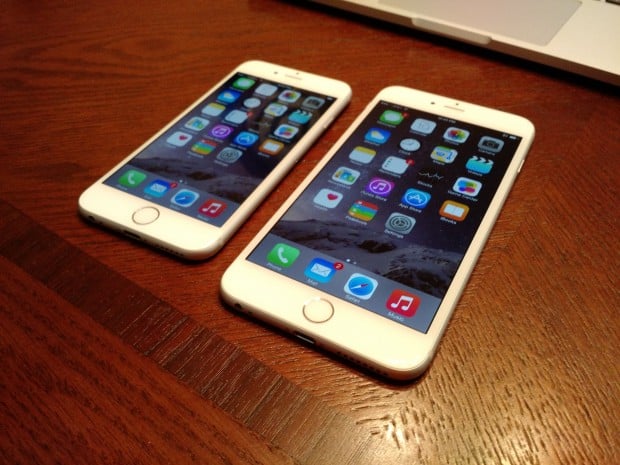 Sprint, America's third-largest wireless carrier, entered the fray with a deal of its own depending on what your definition of a deal is. Called iPhone for Life, it's essentially a leasing program for just the iPhone 6 and iPhone 6 Plus. How does Sprint's iPhone for Life Plan stack up against its closest competitors at T-Mobile? Is Sprint's iPhone for Life Plan worth it? Yes, but no depending on your smartphone purchasing habits in general.
How iPhone For Life Works
Sprint has offered only three ways for users to purchase a new handset for a while now. The first is what most users would consider the traditional way to buy a smartphone. Simply put, users sign a two-year contract and only pay $199 for their iPhone 6. Then they're required to pay Sprint monthly payments of around $80 for service. Terminating the contract early incurs a penalty.
The second way to get the iPhone on Sprint is to simply finance the phone through the carriers Easy Plan. This means users get the iPhone 6 for free on day one, but are required to pay sales tax plus the complete cost of the phone in installments on top of their bill. The third way is to pay the full price of the phone upfront. Paying for the iPhone 6 up-front without a two-year contract costs $649.99 before taxes.
iPhone for Life has elements of all these purchase methods in it. Sprint users who purchase a device using iPhone for Life aren't forced to pay a down payment in the same way that those who finance their device purchase with Easy Pay don't have to. Also like with Easy Pay, with the iPhone for Life Plan users are charged a bit more on their wireless bill every month — in the iPhone 6's case its $20. An Unlimited Plan for iPhone for Life Buyers is $50 a month.
Is the iPhone for Life Plan A Good Deal?
Thinking crucially, iPhone for Life is a good deal – provided you know exactly what you're getting as part of the program and what you aren't getting out of the program.
First let's talking about upgrading and pricing. Essentially iPhone for Life is based on the idea that iPhone buyers on Sprint will want to replace their device every two years for a new version. iPhone for Life subscribers are paying $20 on top of their wireless charges a month, which works out to be $480 for the iPhone 6. That's far less than the $649 the iPhone 6 would cost normally, which is why it should be very clear to anyone signing up for the service that they're just renting the device. Paired with the $50 unlimited plan users are looking at $1680 over two-years before they're able to upgrade.
T-Mobile is Sprint's closest competitor in terms of calling plans and phone purchasing options. T-Mobile's iPhone 6 costs $27.08 a month with no down payment. In two years' time that's $649.99, the full cost of the device. T-Mobile's Unlimited Plan is $80 and that's where the savings in Sprint's iPhone For Life Plan hinges. Over two years T-Mobile users are spending $2587.90 on an iPhone 6 on T-Mobile. In that respect, Sprint's plan wins out.
Read: Why T-Mobile Has The Best iPhone 6 Deal 
Except for there's a catch. When the iPhone For Life Term is up users upgrade their phone and start all over again or keep paying the $20 for the lease program, according to the details provided on Sprint's website. Meanwhile, buyers who take advantage of T-Mobile's iPhone 6 Equipment Installation Plan will own their device outright. After that, their bill will fall to just $80 a month and they'll be able to take their phone to another network or trade it in for money towards a new one. At that point, the only thing separating the pricing on each is $10 a month. At least, that's if Sprint doesn't change its Unlimited Plan Pricing in the meantime.
Read: iPhone 6 Deals: Savings Extended
If you're looking for an iPhone 6 and you know you're going to just want to upgrade again in two-years, what Sprint is offering with iPhone for Life sounds like a win. It'll save real people, real money. That being said, if you're one of those users who like to get something for their cash and know that what they're paying on will be there's to resell and do what they want to within two years, the iPhone For Life Plan isn't for you. It's like leasing an expensive automobile. It's only worth it if you're sure you'll think it's old and busted at the end of the agreement.