Is T-Mobile's Nokia Lumia 710 Selling Poorly?
We've already seen T-Mobile's Nokia Lumia 710 Windows Phone go free at one retailer and now, Microsoft itself is offering up the United States' first Nokia-made Windows Phone for the low price of zero. The deal is available online through the Microsoft Store and you should be able to track down the offer at your nearest brick and mortar store as well.
This price drop follows a similar offer at Walmart and comes just a day after T-Mobile itself dropped the phone $10 in price. The carrier originally was asking for $49.99 on-contract for the Lumia 710 but it's now asking for $39.99.
The Lumia 710 remains the only mid-range phone that isn't free at T-Mobile but it's likely only a matter of time before the carrier decides to drop the price again.
Price drops, especially this soon after launch, are sometimes a sign of poor sales. And with the case of the Lumia 710, we've seen more than a few people take that stance.
However, it's too early in the game to reach that conclusion.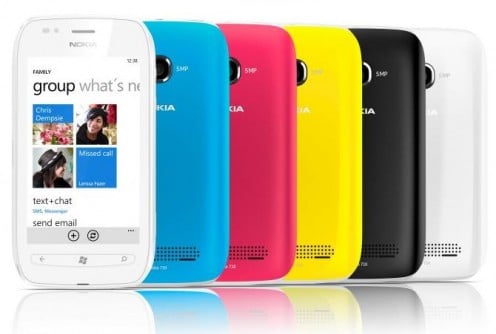 For one, Nokia has said that it wanted to aggressively price the Lumia 710 and the rest of its Windows Phone lineup here in the United States. If you recall, the Nokia Lumia 900 for AT&T, the phone that won our Best of CES award, is rumored to be priced at $99.
That's pretty darn aggressive.
Also, the companies involved – Nokia, Microsoft and T-Mobile, might be trying to better position the phone in anticipation of the arrival of the Lumia 800 and the Lumia 900.
So, while it looks bad, there are certainly some other reasons as to why retailers are dropping the price of the Lumia 710. This phone definitely deserves more than two weeks before it's crowned a dud, don't you think?
Read our review of T-Mobile's Nokia Lumia 710 and find it through the Microsoft Store right here.

As an Amazon Associate I earn from qualifying purchases.