Is the iPad 2 Good Enough to Keep You from Buying the iPad 3?
The iPad 3 faces stiff competition when it's announced next week at Apple's media event in San Francisco. Apple shouldn't worry about losing iPad users to competitors. Instead, the company needs to focus on convincing current iPad owners to ditch their current iPads and upgrade to the latest and greatest. Doing so may be more difficult than it sounds since the iPad 2 is good enough for a good chunk of Apple's customers.
The iPad 2 is a great device, but many who own the device use it as a fourth screen. While I thoroughly enjoy my iPad 2, I can go for several days without touching the thing. My smartphones are always within reach, I spend way too many hours per day tapping away and my laptops keyboard and I watch a show or two on my HDTV with my wife before going to sleep most nights. My poor iPad 2 is often ignored until my MacBook runs out of juice.
Read: iPad 2 Review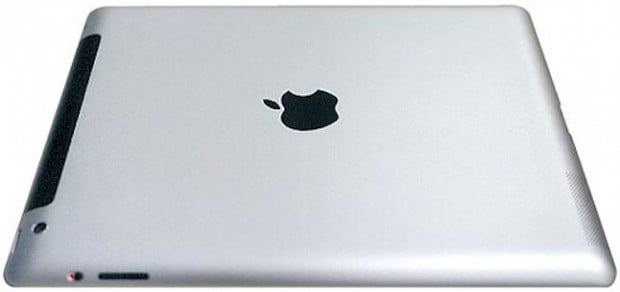 I will likely upgrade to the iPad 3 since I'm a geek and enjoy having the latest and greatest gear, but what about the average iPad user? Spending $500 or more on a new iPad 3 when their iPad 2 warranties haven't even expired is a tough pill to swallow.
Unless Apple announces a few mind-blowing features, the iPad 3 will likely suffer the same fate as the iPhone 4S. Yes, the iPhone 4S is the best iPhone out there and setting sales records, but countless iPhone 4 owners refused to upgrade to the new phone since it was so similar to what they already had in their pockets. Apple not only needs to convince the iPad-less masses that they need an iPad, they need to convince iPad owners that the iPad 2 is no longer good enough.
So how will Apple do that? A retina display, 4G, faster processor and Siri aren't going to be enough to convince a lot of people to upgrade to the iPad 3. Sure, the geeks will be thrilled to see those features, but what Apple needs to do is throw something so irresistible into the mix that iPad 2 owners will feel left out.
What could that irresistible something be? That's anyone's guess at this point, but the above concept video has a few features that would surely entice many iPad owners to upgrade to the iPad 3.There are rumors that Microsoft and Apple are gearing up to launch Office for iPad, which would certainly cause a stir. Perhaps the Office apps would require a higher-resolution display, preventing older iPads from running the business-critical apps.  Maybe there will be a smaller iPad model offered up, giving iPad owners an excuse to double up.
Here's a video of iPad 3 concept features that was not produced by Apple employees. Apple needs to aim for this kind of wow effect.Will we see holographic iPad 3? No, but Apple has a history of surprising us.
I think a lot of iPad owners see the iPad 2 as good enough and are going to pass on the iPad 3 if all Apple has to offer is a spec bump. What do you think? Is your Apple iPad 2 good enough for you to look the other way when the iPad 3 is announced?

This article may contain affiliate links. Click here for more details.