Is the JooJoo Tablet Shipping?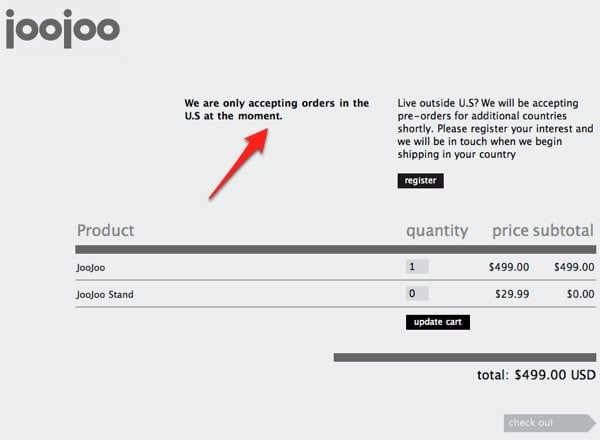 March 25 is the latest shipping date FusionGarage has published for the JooJoo Tablet and that's just a couple days away. In the meantime, the website has changed a bit. Instead of taking pre-orders it is listed as "accepting orders."
I'm still waiting to hear from someone who ordered one of these Tablets.
Via Engadget

As an Amazon Associate I earn from qualifying purchases.