Is the Verizon Galaxy Nexus Too Late?
By now, you have probably heard that the Verizon version of the Samsung Galaxy Nexus may have been pushed back to a December 15th release date. And even then, that release date is not set in stone as that date is merely a rumor and not an official date put forth by the good folks at Verizon. If true, it would mean that Verizon will have taken close to two months to release the phone that they announced back in October.
Understandably, people are angry and frustrated by these circumstances. When Verizon promised to release the Galaxy Nexus "later this year", I don't think anyone, including Verizon, envisioned that this phone was going to be launching this late into December.
And, as you may have guessed, this "delay" has pushed people to the brink. I've read all sorts of comments from people proclaiming that they will be looking elsewhere for a phone or that they have already bought a new phone because they couldn't wait any longer.
Our own Kevin Purcell is one of those people.
There are shades of the HTC ThunderBolt here. Verizon, even though it has yet to announce anything, has bungled this launch. It bungled it the second it opened its mouth about the phone only to immediately close it and offer absolutely nothing to the legions of customers waiting for this device.
And with the competition this fierce, heck, Verizon itself has two phones that are definitely rivals to the Galaxy Nexus in the HTC Rezound and Motorola Droid RAZR, I get why people are jumping or thinking about jumping ship.
And this leads me to my question:
Is the Verizon Galaxy Nexus too late?
For many, that answer seems to be yes.
Verizon itself doesn't seem to know when this phone is coming out. Quad-core phones are on the horizon, possibly coming as soon as February. The iPhone 4S is out. Windows Phone 7.5 devices have hit the U.S. Nokia is rumored to be announcing the Lumia 710 for T-Mobile next week.
There are a many valid points for that side of the argument.
However, I am going to argue that it's not too late. Not by any stretch of the imagination. And here's why.
Number one.
Unless this "delay" is somehow tied into Google and Verizon's squabble over Isis, it's probably because Verizon is trying to iron out some of the kinks with this phone. I can't imagine the complaining if Verizon released a buggy phone.
We've already seen how lengthy of a process it is to upgrade a device to Android 4.0 and this is the launch device that is coming on a network that is merely a year old. There are going to be some hurdles.
I would rather have my Galaxy Nexus have great battery life and bug-free software. I think you probably would too.
Number two.
This is a Nexus device. This is a device that has a vanilla version of Android 4.0. This is a device that will more than likely be the first to get Android updates. This is a device that is easily customizable. It's the first Nexus with 4G LTE. And it's the first phone with Android Ice Cream Sandwich.
This is the Android phone that is going to last me through my contract with Verizon. It has the hardware, it has the software. Yes, this is the phone that's worth the $300 price tag.
This is the phone, as I've said, that's worth waiting for.
And number three.
I don't see anything on the horizon that is going to trump this device. Quad-core phones? I can't imagine the problems that will arise with 4G LTE and Android 4.0. And I don't see them being release before April. I think waiting a few more days for a Nexus is better then holding out for four or so months.
The Lumia 710?
The Lumia 800 might be able to steal away some hearts but the 710 won't.
Other Galaxy S II's? No LTE. No Nexus.
Rezound? Droid RAZR? Droid Bionic?
Have fun waiting for Android 4.0.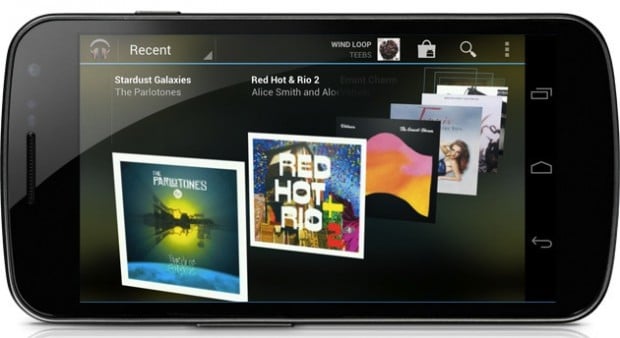 If you're buying a phone not called the iPhone 4S (which doesn't have 4G LTE), this is the phone that you want.
In the end, Verizon could have been more communicative about the launch. And yeah, it would have been nice to see the device get released in October, November, early December bug free.
But at the end of the day, the Galaxy Nexus will still be the Android phone to get for 2011, and likely through the first couple of months of 2012.
So, what do you think?
Is Verizon way too late in releasing this device?

This article may contain affiliate links. Click here for more details.