Is This Dell's Windows 7 Peju Tablet?
It looks like Dell's codenamed Peju Windows 7 slate tablet has been leaked. Images of the Windows 7 slate have begun to surface online over at Engadget, which depicts a 10-inch tablet with a curved back form factor, not unlike the Android-powered Motorola Xoom tablet. Like the Xoom, it appears that the device is intended primarily to be used in landscape orientation with a webcam positioned top center when the Peju tablet is held in landscape orientation. The device has 2 GB RAM, an HDMI port, USB port, and stylus. It's unclear if this is a resistive touchscreen stylus, a capacitive touchscreen stylus, or a digitizer, which can render more accurate and sensitive input similar to what's available on high-end Tablet PCs of yore or on the HTC Flyer.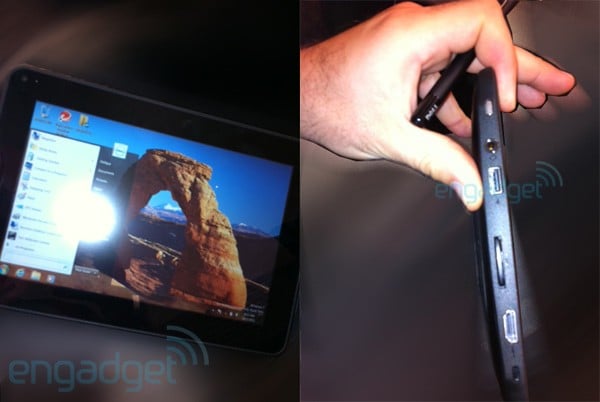 The device is slated for a December launch at the price point of around $1,000.

As an Amazon Associate I earn from qualifying purchases.