Is Transparency All It Is Cracked Up To Be?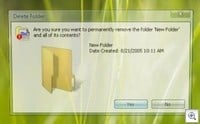 Fascinating. As many folks using Vista on mobile devices have discovered, one of the first tweaks to aid performance is to turn Aero Glass off. Of course with that you loose the eye-candy transparency effects on windows. As I was trolling through some early reviews of Apple's Leopard update to OSX, I noticed that both David Pogue in The New York Times and Walt Mossberg in The Wall St. Journal, mentioned (among very few negatives) that the new translucent effects on the Menu Bar make it hard to see some information.
So, I'm wondering if the move to translucency/transparency will soon devolve into a search for some other new eye-candy approach down the road? As for me, although I know that pretty sells, I'd rather see more resources devoted to the nuts and bolts than the eye-candy.

This article may contain affiliate links. Click here for more details.