Is Verizon's 4G LTE Network Down?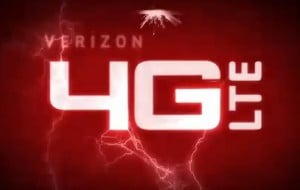 It's unclear if Verizon's 4G LTE network is down, but at least in the San Francisco Bay Area, California, various 4G devices–MiFi mobile hotspot routers, a few 4G LTE Android smartphones, and a USB modem–refused to connect to Verizon's 4G LTE network, indicating that there may be network issues at least in the San Francisco area. We have yet to confirm if the outage is a nationwide issue, but if so, this would be the second time that Verizon's network has gone down since it had launched consumer smartphones on the network.
For those who don't remember, prior to the launch of the Droid Charge by Samsung, Verizon's next-generation 4G network went down, which had prompted speculations that the cause of the Charge's delays may be difficulty in the device interacting with the network. Verizon had acknowledged that its network was temporarily offline at the time, but didn't disclose what the reasons or causes were, except to say that it was working hard to resolve those issues. The Charge was the second 4G LTE device on the carrier's network and trailed the launch of the HTC Thunderbolt. Since the Charge was launched, Verizon had added the LG Revolution to its arsenal and is awaiting the launch of the Motorola Droid Bionic as well as the 4G LTE upgrade for the Motorola Xoom tablet. It had also added the LTE-enabled Galaxy Tab 10.1 to the mix as well, though that device has yet to launch.
Anyone else experiencing network problems?
While my Droid Charge smartphone refuses to connect to 4G or 3G on Verizon's network, 3G-dedicated smartphones seem to connect to the carrier's 3G network just fine. Additionally, the MiFi seems to be stuck and won't connect to either 3G or 4G at the time, though the device does show that there is reception for both–it would stall a 4G connection before trying to connect to a 3G network and then stall out completely.