Is Windows Phone 7 worth jumping ship for?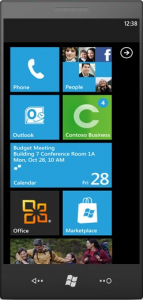 The simple answer for some is, nothing. I know this already. For me, other than being a self admitted Microsoft fan boy recovering from a year away from Windows Mobile, Zune integration. As long as the other core functions of the OS are there, having the chance to sync Zune Pass content with my phone is that one "killer feature" that draws me in.
It seems, from the press releases and the press conference today, that Microsoft is pushing Xbox integration as that "killer feature" though. Look, I now have an Xbox 360 (for the 2nd time) and I enjoy playing some NCAA 2011 on it, but I really don't care about the Xbox Live integration. I realize that it's just me, many younger generations out there are loving this, but I don't think it's more important that leveraging your own subscription music service. Zune Pass is an awesome model and one that I have used for year. Even before Zune Pass was introduced with the initial launch of Zune, I was using a similar service offered by Yahoo. There really aren't that many albums that I want to "own" and even if I do want to own it, I get 10 free song credits each month.
After seeing all the videos and articles out there about Windows Phone 7 yesterday and today, what do you think. Anything in there that makes you want to jump ship on your current OS? Current Windows Mobile users can answer too!

This article may contain affiliate links. Click here for more details.