Is Xbox Live Gold Worth Buying?
In the early days, it was probably helpful for gamers to think of online gaming services like Xbox Live as a fluke. Sure, online video gaming on consoles was still in its infancy, but PC owners had been able to play their games with friends over the internet for free. Suddenly, here was Microsoft's Xbox Live service telling users that online multiplayer was something that they needed to pay for – on top of having already paid for the game itself.
Today, it's safe to say that paying for an online gaming service isn't very controversial at all. Xbox One owners that pay for Xbox Live Gold don't think twice about it. It's a utility, a service that they understand impacts their gaming experience in a positive way. For those that haven't jumped aboard yet, there's still the universal question we ask ourselves before we purchase any digital service online or physical good in a retail store.
Read: Xbox One Review (Early 2016)
"Is Xbox Live Gold worth buying?" For newcomers, I think the answer is more complicated than we longtime gamers assume it is. Xbox Live Gold is part warehouse club membership part exclusive hangout spot.
Is Xbox Live Gold Worth Buying – Multiplayer & Extras
Over the years, Xbox Live Gold has evolved. The subscription service that started out exclusively offering online gaming for Xbox, picked up media and entertainment features by the time of the Xbox One's launch. You couldn't open an entertainment app without having an Xbox Live Gold subscription, for example. The Xbox One's OneGuide area for tracking and watching television shows required a subscription too.
Today, Xbox Live Gold is back to being a gaming service. For $9.99 a month or $59.99 a year, Xbox One owners with a subscription get extra platform features. With Xbox Live Gold, you can play with your friends and save all your game clips and photos to Microsoft's servers for accessing later. Parties and Party Chat allow Xbox Live Gold users to drop into digital chatrooms with their friends, before, during and after they've played an online game.
As far as platform features go, that's about the extent of Xbox Live Gold's offerings. Microsoft says that it charges for Xbox Live Gold because delivering a quality experience requires servers and operations centers around the world that simply aren't cheap to run.
Is Xbox Live Gold Worth Buying – Free Games & Deals
Two promotions give Xbox Live Gold that warehouse membership feeling. They are Xbox Live Deals with Gold and Xbox Live Games with Gold.
Every Tuesday, Microsoft heavily discounts games available on Xbox Live for digital download. These deals are exclusive to those who have a subscription with the service, though sometimes they include a few deals for every Xbox Live user, whether they pay for the service or not. Often times, Microsoft will gate promotions with Xbox Live Gold too. For example, this holiday's digital games sale started early for anyone that had an Xbox Live Gold subscription.
Read: Xbox Live Games with Gold for April – What You Need to Know
Games with Gold is an idea that Microsoft seems to have borrowed from rival PlayStation. Microsoft makes games available for download at no additional charge for Xbox Live Gold users. Two of these games are always for the Xbox 360, but are included in the Xbox One Backwards Compatibility Program. This means that Xbox One owners can play them too. The other three are native Xbox One games.
Cancel Xbox Live Gold and you lose access to these titles, but they remain in your library for as long as your subscription is active.
Is Xbox Live Gold Worth Buying – The Experience
With the free games and deals, it all comes down to taste. Often times, Microsoft offers some big-name hits and exclusives as a part of Games with Gold. Sunset Overdrive, a $60 exclusive Xbox One game from 2014, is one of this month's titles. It's very hard to judge the deals and games for someone else. Your tastes will vary.
Judging the other parts of Xbox Live Gold, that is online multiplayer access and Party Chat, isn't nearly as problematic. These services just need to work and enable you to play games online whenever you want. Xbox Live Gold isn't nearly as bullet-proof as it once was on the Xbox 360. The service sometimes goes down for a few hours. When that happens, it has the potential to be a big problem. For one, users with two consoles will find that their second console won't let them play their games. Second, Xbox One stores and syncs game saves. If the service is down, the console uses a local save.
Read: 8 Ways the Xbox One is Unique
These outages seem to have grown in number compared with the Xbox 360, but they're not as bad recently. Even better, Microsoft has started improving on some of Xbox Live Gold's main features. Party Chat now supports 16 different people at a time. This follows a big round of performance tweaks and fixes that have made Party Chat more stable than it was in the Xbox One's infancy.
Home Gold allows you to stretch the cost of a single Xbox Live Gold purchase across the entire family too. Purchase a single subscription, and everyone gets the benefits of that Gold subscription. That includes multiplayer and Party Chat. With the Xbox 360, you had to pay for individual subscriptions.
Is Xbox Live Gold Worth Buying?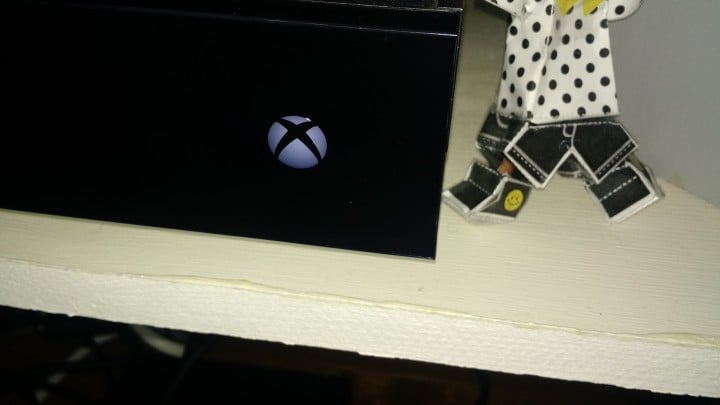 If online gaming is something that you feel you want to do, definitely checkout Xbox Live Gold. Pay for a month or start a free trial. Get a feel for how it works. Multiplayer may be free on PCs, but it's hardly as effortless as what you'll get with a Live Gold subscription and an Xbox One console. Downtime is getting controllable, I'd say. Also, Xbox Live is never taken down for scheduled upgrades. The same isn't true of other services.
As for those that don't like online gaming, Xbox Live Gold is more of a chance to fill out your digital library for a flat monthly fee. If that's the case for you, look carefully at the games selection Gold has offered users in the past before making your decision. You may find that it's just more sensible for you to buy a cheap used game at retail store than fork over money for Xbox Live Gold month after month.