Is Your Horizon Cloudy or Is The Vista Clear?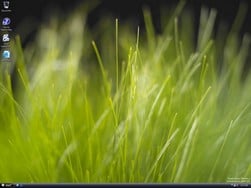 Last night I was chatting with a friend who I haven't heard from in awhile, prompted by my upcoming birthday. He had been following my blog and the work I do here at GBM and is very intrigued by Tablet PCs. He's thinking of joining the ranks of Tableteers. But he asked me a simple question that I couldn't answer.
He wanted to know what Tablet PC I would purchase today and why? I couldn't answer that question. Why? There is just too much uncertainty out there about what is coming when Vista finally arrives. They say (sing) that on a clear day you can see forever, but I have to admit there is a lot of haze obscuring my horizon at the moment.
We've been getting lots of great info on Vista and Tablet PCs prior to Beta 2 and even more post Beta 2. For better or worse, what we see vis-a-vis Tablet PCs is what we are going to get. I have to admit there are a number of key improvements, though less than I think anyone who follows the Tabletscape would like. But the real kicker as to what future Tablet PCs and UMPC/Origami's (vistagami's?) look like towards the end of the year are going to depend a great deal on other aspects of the operating system.
As I sit here with a 2 and 1/2 year old M200, longing for the next wave, I wonder just what we will see on the horizon. I don't know about you, but I don't trust a Vista Capable sticker or promise. I"m not sure how anyone could, given the delays, (did you notice Bill Gates himself recently only laid 80/20 odds that Vista will be out by January.) The practical mind says things may still be subject to change that could really affect how OEMs deliver the hardware. (While I'm disappointed in the delays, I"m not ragging on that here. I'd rather it be done right than rushed out the door.)
So, I'm waiting for the clouds to clear, like I suspect so many others are. So here's a question: How much impact does Vista have on your planning and purchasing for a future Tablet PC have? How clear is your Vista?