itablet Windows 7 Tablet Announced at CES
AHX Global and X2 Computing have unveiled their Windows 7 Home Premium itablet slate with a 10.1-inch capacitive touchscreen. Makers of the itablet are still looking to establish retail partnerships to deliver itablet to the North and South American markets.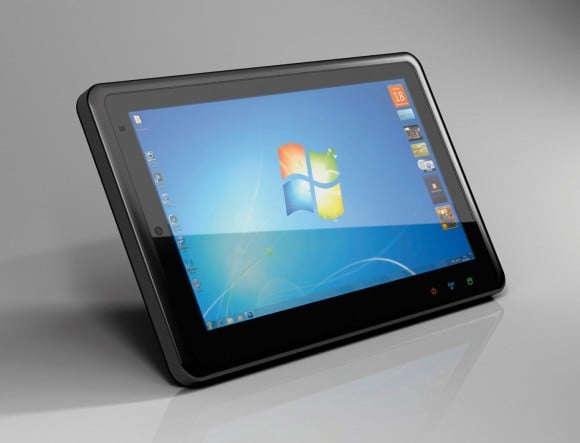 itablet utilizes a 10.1-inch touchscreen with a resolution of 1024 X 600 pixels. The device has 32 GB of internal storage, an SD card reader, and HDMI output for playback of HD videos. itablet also has a 2-megapixel camera for web conferencing and VoIP applications for use with Microsoft's Windows 7 Home Premium operating system. The device has an Intel Atom CPU, clocked at 1.6 GHz, and comes with 2 GB DDR2 RAM.
itablet weighs 1 kg and measures 271 mm X 163 mm X 16 mm. The device also has 2 USB 2.0 ports for connectivity, along with WiFi support.

As an Amazon Associate I earn from qualifying purchases.