It's Official: $199 8GB Nook Tablet Available Today
Looks like the rumor was true. Today a new Nook Tablet went on sale on Barnes & Noble's website. The 8GB version of their second gen tablet not only has half the internal storage, it also has half the RAM (512MB instead of 1GB).
This is a bit ironic since the company touted the original Nook Tablet's RAM as a reason it would multitask better than the Kindle Fire and the larger storage space as superior because people liked to carry all of their media around. I guess specs are dead, after all.
This brings the Nook Tablet down to $199. The Nook Color, which was $199, gets a price drop as well. It's now just $169.
(Related: Nook Tablet (16GB) Review)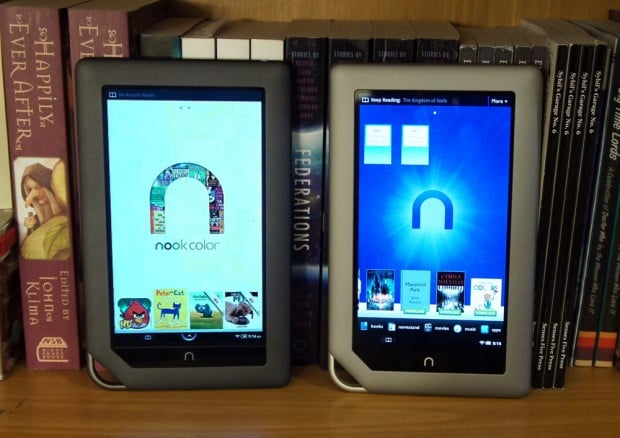 The 8GB Tablet still has the same speedy dual-core processor as the more expensive version, so users should expect good performance. It also has the same great display, design, plus both Netflix and Hulu Plus on board. The hit in RAM may result in some sluggishness when multitasking, but perhaps not so much. The Nook Color was no slouch, after all, and it had the same RAM and a single-core CPU.
The new Nook Tablet's specs mirror the Amazon Kindle Fire (except the Nook has a better CPU) as does the price. The Kindle Fire's advantage is the Amazon media ecosystem. But if you're not already tied to Amazon and like your Netflix and/or Hulu just fine, then the Nook Tablet's lower price is hella tempting.
Neither company reveals sales figures, but i expect the battle of the eReading media tablets to get dirty from here on out. How long before everything is just $19.95?
(Related: Amazon Kindle Fire Review)