It's Safe to Get the Free Windows 10 Upgrade Now
Operating systems are very complicated things. An operating system is behind everything that you do on your PC. Every app you open has to connect with it; every mouse or keyboard you connect has to communicate with it. Operating system launches always have issues, but it's safe to say that early on Windows 10's launch had some serious problems. Those who downloaded the free Windows 10 update reported issues ranging from crashing apps to devices that wouldn't even let them log in.
According to Microsoft, the amount of people reporting Windows 10 problems was small compared to the amount of people who were upgrading to the operating system. I appreciated the new features the update added in my Windows 10 review, but later encouraged users to not download the update once it became clear that there were problems on some devices.That's been our official position on the upgrade since late August.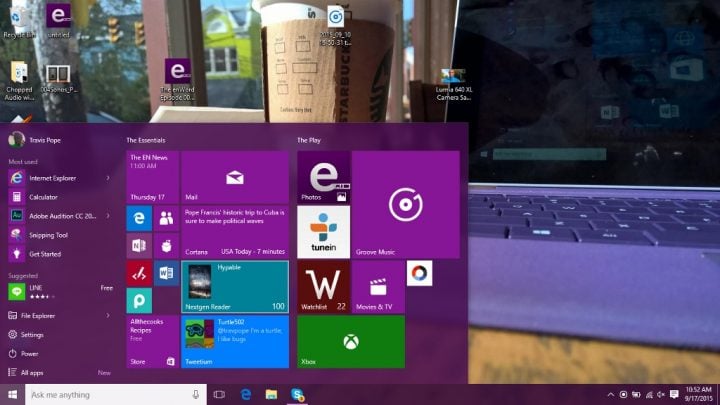 Read: Windows 10 Problems: Wait to Upgrade For Now
Thankfully, Microsoft kept adding fixes and addressing issues in short order. Today, it's perfectly fine to download the free Windows 10 update. What's more, I encourage it.
Mores Fixes for Windows 10 Problems Are In Place
Windows 10 is a different kind of operating system for Microsoft. In years previous, Microsoft updated its operating systems at a snail's pace. It would release a new version, then add in small fixes to address issues that users reported. Once stable enough, Microsoft would forget about adding new features and move on to developing its next operating system update.
Windows 10 problems were pretty big early on. Microsoft has deployed feature fixes at least once a month since the operating system launched. These patches make the operating system more stable and address the issues that users have reported. Memory leaks, failed start-ups, app crashing and Start Menu stability are all things that have improved in Windows 10 since I encouraged users to hold off on upgrading. Downloading the free Windows 10 upgrade is now something you can do without fear you'll completely wreck your PC. I don't think that was true for everyone immediately after launch.
If you do run into a problem there's now roughly three months of knowledge base articles and Microsoft Answers posts to help you quickly troubleshoot that issue.
Read: 8 Real Windows 10 Problems & How to Fix Them
Windows 10 Apps Made By Microsoft Have Improved
Another big concern that I had for users downloading the Windows 10 update immediately after release were the apps. As stable as the operating system was for me, I felt that Microsoft had app-specific issues that it needed to address. Outlook Mail, Outlook Calendar and People were fine ways to stay organized. They were also buggy. Subsequent updates have made them stable – even though Mail still tends to have an issue with syncing to accounts.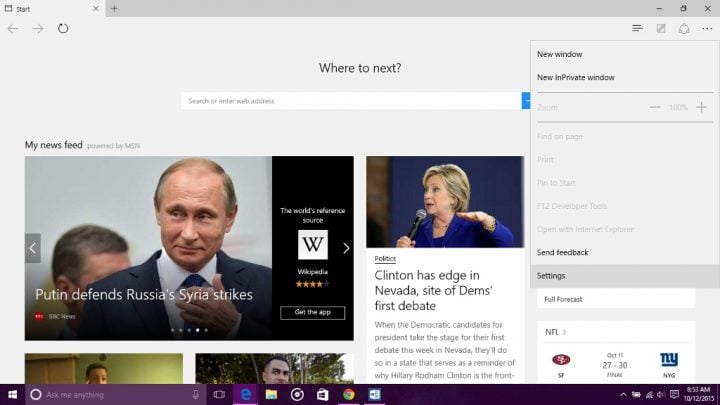 Every app included with the free Windows 10 upgrade has picked up some new features, making them better than they started out at launch. Mail and Calendar let users better manage multiple accounts without an extra slide-out menu. They're look can be customized too. Groove Music now boasts integration with iHeartRadio. Microsoft Edge isn't nearly as wacky on media heavy sites. The Office Mobile apps don't routinely crash when syncing to business accounts either.
To be clear, Microsoft is updating these apps independently of operating system updates. That's how many of them have improved dramatically in the last few months.
Microsoft is Planning A Major Windows 10 Update Next Year
Beyond all of that, Microsoft is planning a major Windows 10 update that'll address some of the biggest longstanding issues. Reportedly, this update — called Windows 10 Threshold 2 — is due for an announcement any day now and will arrive before the end of the year.
Users complained about drab title bars at the top their apps and tablet multitasking that just didn't work as well as it did before. Both are fixed in the latest updates sent to members of the Windows Insiders Program. The company took no end of criticism for its confusing, ham-handed way for users to get new Windows 10 product keys. Windows 10 Threshold 2 lets users upgrade using their old product key for other versions of Windows.
Read: Windows 10 Update – What We Know About the Updates
Microsoft Edge, the replacement browser for Internet Explorer, has favorites syncing for the first time. Microsoft has said that there's better memory management processing working behind the scenes in the downloads that are available to Windows 10 users too.
Whether you should update your device to Windows 10 is completely up to you. Base the decision on the features it adds and the things you need your device for. Just know this, chances are that if you didn't like Windows 8, you'll like this operating system. It takes away full screen apps and the Start Screen for users that don't have touch PCs.
Windows 10 is available to download now for anyone at home who has Windows 7 or Windows 8. The company plans to begin charging for Windows 10 sometime in 2016.

This article may contain affiliate links. Click here for more details.