iTunes 11 Rumored to Debut Alongside iOS 6 With Deep iCloud Support
Apple is said to now be seeding the next-generation iTunes, known as iTunes 11, internally. The software helps users manage their music, movies, TV shows, books, and magazines on their computers and also serves as a synchronization software for iPhones to connect to Windows PCs and Mac systems. Right now, Apple is working on key features, rather than cosmetic changes, for iTunes 11.
One feature that will be getting highlight as part of iTunes 11 would be deeper iCloud integration. With the debut of iCloud, Apple has been pushing for the cloud heavily, with the iCloud logo appearing on packaging for the new iPad as well as the iPhone 4S. With leaked screenshots of the iTunes 11 software, there is a dedicated iCloud settings panel. The features encompassed for iCloud and iTunes include iTunes Match, iTunes in the Cloud, and iOS backups stored on iCloud. Users would be able to have quick and ready access to these various settings directly within iTunes.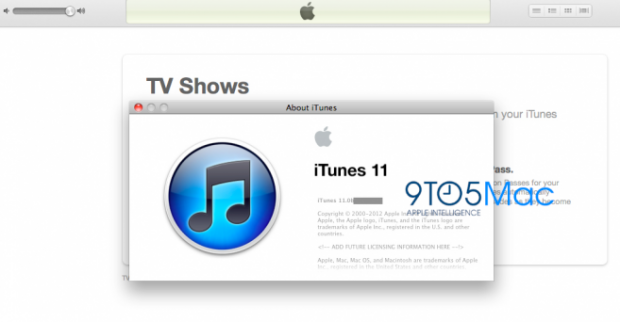 Right now details are scarce on what those new features would be and very likely the consumer release of iTunes 11 later this year would incorporate both new features as well as new aesthetics and UI changes to keep iTunes fresh. In the past, Apple has released new versions of its iTunes software to accompany the release of its new iOS software revisions, and iTunes 11 could potentially debut alongside iOS 6, but that's unclear. Apple could also release a new 10.x version of iTunes when iOS 6 comes out and iTunes 11 could appear later in the year, according to 9to5 Mac.
Potentially, iTunes 11 could help users discover new content. Apple has been rumored to be working on a revamp of its iTunes Store as well as the App Store to make it easier for customers find new music, movies, TV shows, and apps to purchase and download.
Apple may announce iTunes 11 when it announces its new iPhone model this fall. The iPhone is speculated to be announced in October. Another venue to debut iTunes 11 would be at the company's annual WWD developer conference this summer.

As an Amazon Associate I earn from qualifying purchases.