iTunes App Store Reaches Record Sales, $1 Billion in December Alone
Apple has announced that iTunes App Store sales have reached record numbers, with $10 billion in revenue for 2013, and $1 billion of that came during the month of December alone, mostly thanks to the Christmas holiday where millions of people probably received new iOS devices.
December 2013 was also the most successful month in iTunes App Store history, and that's probably due to the iOS 7 redesign that saw many apps get major new looks as well, with some even pushed out as paid updates, rather than just a normal free update that most apps see, with Tweetbot 3 and Fantastical 2 being the first ones that come to mind.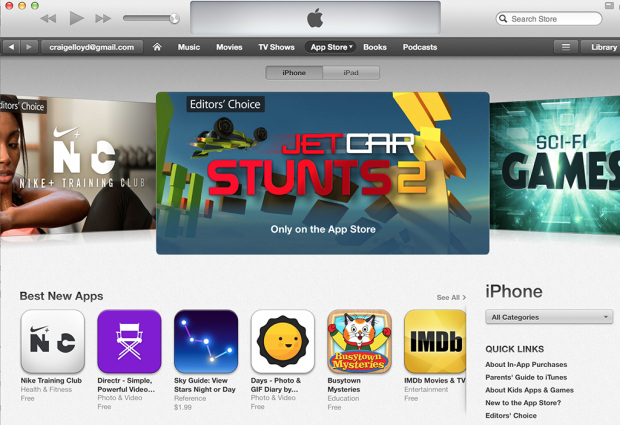 However, Apple also mentions several apps personally, including Candy Crush Saga, QuizUp, Moves, Minecraft and Clumsy Ninja.
Apple also called out companies like Evernote, Yahoo, AirBnB, OpenTable, Tumblr, Pinterest and American Airlines for their progress in re-imagining "the user experience, bringing content to the forefront while increasing the overall efficiency and performance of their apps."
Unfortunately, music sales aren't doing as great as app sales are. Digital music sales have declined for the first time since the iTunes Store first launched over ten years ago, which is quite impressive to say the least. Whether or not digital music sales will continue to decline is yet to be determined, but we expect them to come back up sooner or later.