iTunes Notification Center Widget Arrives in Latest Update
Apple has update iTunes for OS X to version 12.1, which adds a Notification Center widget as well as a handful of performance improvements.
The Notification Center widget allows users to view what song is currently playing, as well as scrub through a song, skip ahead, and even buy a song right from the widget if you're listening to iTunes Radio.
iTunes 12.1 is the first major update to iTunes 12, which was introduced and released alongside the launch of OS X Yosemite, which included an all-new design for the operating system, as well as a handful of new features.
OS X Yosemite was first announced back in June of last year during Apple's annual WWDC developers conference and it has spent the summer in beta form for developers to test out and report any bugs. The OS saw multiple beta releases over the summer months and was finally released to the public in November.
This new version of OS X comes with some pretty sweet features, including an all-new look and feel that finally puts OS X on par with iOS 8, thanks to the translucent windows and menus, as well as a flatter design overall, with redesigned icons that mimic iOS 8 icons, but still include some depth so that there's still a bit of that classic OS X feel.
Furthermore, OS X 10.10 Yosemite also comes with improvements made to Messages, including the ability to send and receive SMS text messages (rather than just iMessages) right on your computer.
You can also take advantage of Handoff, which allows you to begin working on something on one device and continue working on it on a different device, whether it's on OS X or iOS.
If you haven't yet installed OS X Yosemite, here's a thorough guide on performing a clean install on your Mac machine. While there's always the chance that you'll come across WiFi problems, not everyone is experiencing them, and with all the new features in OS X Yosemite, it's worth the risk in order to install the new operating system.
Ever since the release of OS X Yosemite, many users have taken to Apple's Support Forums to state their displeasure about WiFi problems with the new operating system, and it seems Apple heard them loud and clear, as version 10.10.1 that was released shortly after the initial launch of the OS explicitly aimed to fix WiFi problems for Mac users, but it's actually been anything but.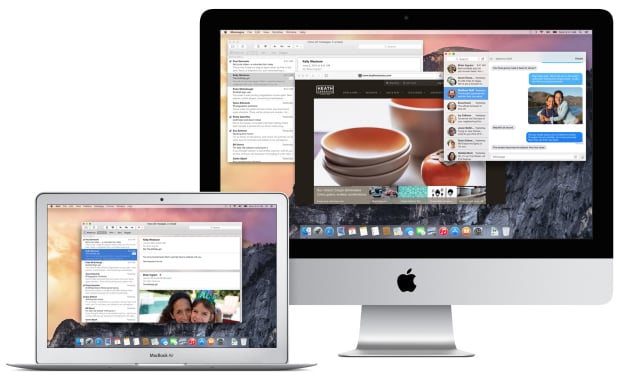 While some Mac users said that the update fixed their WiFi problems on their Mac, many other users have stated that the update simply didn't fix it. However, version 10.10.2 aims to finally fix it all, which was released this week.
Unfortunately, many OS X Yosemite users have been experiencing random WiFi connection drops ever since the new OS's release, which isn't anything new to OS X users in general, as OS X Mavericks came with the same issues for many users.
There have been many temporary fixes proposed by various users, and while they don't seem to fix the WiFi issues 100% of the time, they at least work temporarily until the problem comes back again, and seeing how 10.10.1 didn't fix the issues, that's puts a lot of pressure on Apple.
Both OS X Yosemite and iOS 8 have introduced a world of problems for users. You may remember when iOS 8.0.1 released, when it essentially made iPhones unusable by ruining Touch ID and disabling LTE for good. Apple eventually had to pull the update and release another update to fix the problems.
However, with 10.10.2, problems should be under control with WiFi problems fixed.

This article may contain affiliate links. Click here for more details.