iWatch Leaks as Apple Employees talk about Tim Cook
The iWatch is one of the most-rumored Apple devices for this year, right alongside the iPhone 6 and new iPads that we will also most likely see pop up in the fall. Apple has been very quiet about its upcoming product line, but a few hints about the iWatch from Apple employees suggest that the Apple-laden smartwatch is real.
In a New York Times profile on Apple CEO Tim Cook, "lower-level employees" anonymously mention the development of the Apple smartwatch and describe Cook's level of involvement, saying that the company CEO isn't all too involved with the iWatch in the first place, leaving that kind of responsibility to other executives.
However, the employees note that Cook is interested in the iWatch having fitness-tracking features, like a heart rate monitor and sensors for monitoring other vital measures.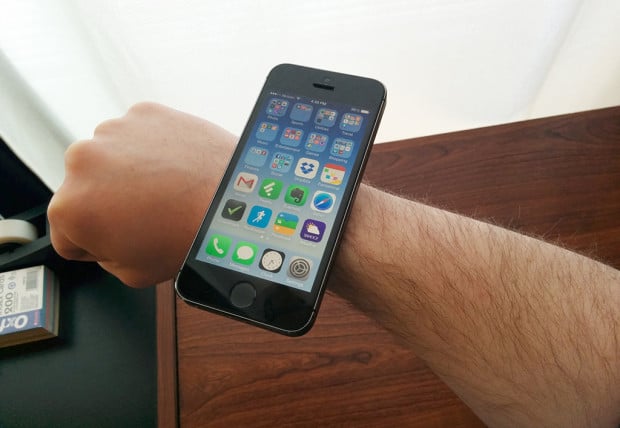 This wouldn't be too surprising too see, as the health and fitness market is heating up and Apple even announced HealthKit on iOS 8 at WWDC earlier this month, which is aimed at iOS users who are looking to become more aware of their health habits. This would go right along with a paired smartwatch, and the iWatch could be just the product to top it off.
As for other features of the iWatch, there are claims that it will sport a curved OLED display and run a modified version of iOS 8. A display like this wouldn't be far-fetched, but an earlier rumor suggests that the iWatch will have a circular display. We highly doubt that the iWatch will sport both a circular and curved display, so we're taking both reports with a grain of salt, but either one sounds rather logical at this point.
It was said in the past that the iWatch would come with a rounded display, similar to that of the Moto 360, which we've already seen teased on video. This would most likely mean that Apple plans on bringing a simple and elegant design to the iWatch, rather than try to reinvent the timeless design of such a device, which is good news for those who like elegant design mixed with smart technology.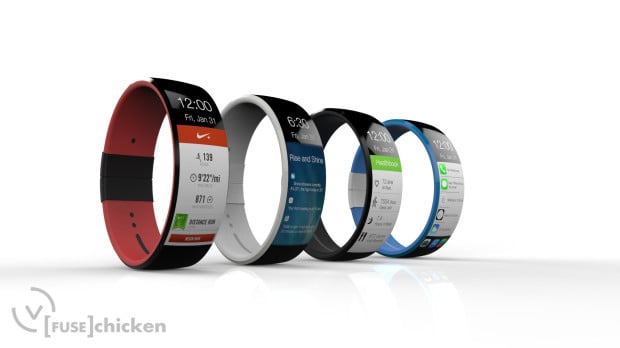 Furthermore, the iWatch is said to sport a slimmer case than the Moto 360, which could possibly make the iWatch lighter and more versatile, especially if it came with an OLED display. In an OLED display, each pixel is made up of an organic material (hence the name: Organic Light-Emitting Diode) that emits light when an electrical current is passed through it. Because of this, OLED displays do not require a backlight, allowing them to be thinner and lighter than normal LCD displays. This makes them possible to bend and curve.
According to the Apple employees who spoke with the New York Times, the iWatch is expected to be launched at some point during the fourth quarter this year, which could be anytime from October to December, but we'll most likely see it in October. This is when Apple announces a lot of new products.
The October timeline sounds pretty logical to us, but it is still something that's very much up in the air. However, it's said that Apple's smartwatch will go into production somewhere around July or August, which could very well indicate a fall launch for the device, since the iPhone 6 is expected to be put into production around that same time frame. This also goes along with past rumors that mention a late 2014 release.
Back in March we showed off a smartwatch concept that a designer drew up, and we praised it for its elegant, traditional design and nice-looking user interface. This concept keeps everything you love about watches in the first place, but simply adds smartwatch functions to it. It would feature a round touchscreen that would display the time, date and a list of apps, while also being home to notifications and other functions.