iWatch May Come with Rounded Design, Similar to Moto 360
Smartwatches that are out on the market now come with a squared-off design to fit in the traditional rectangular display. However, Apple might be taking a different approach with its alleged iWatch.
It's said that the iWatch will come with a rounded case, similar to that of the Moto 360, which we've already seen teased on video.
This most likely means that Apple will bring a simple and elegant design to the iWatch, rather than try to reinvent the timeless design of a watch, which is good news for those who like elegant design mixed with smart technology.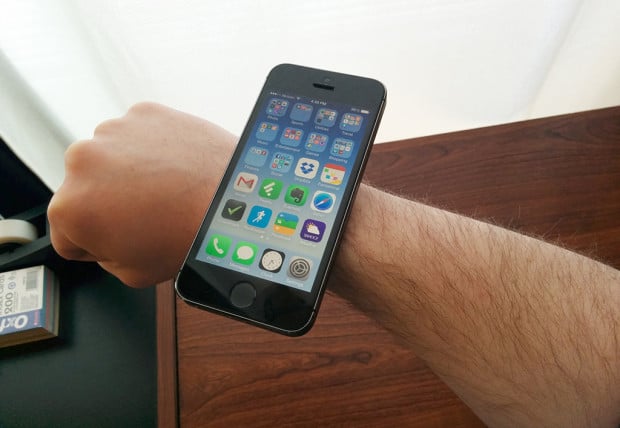 Analyst Brian Blair of Rosenblatt Securities says that Apple's iWatch will resemble Motorola's Moto 360 with a rounded case rather than a square-shaped case like we've seen on the Samsung Galaxy Gear smartwatches. This is according to Blair's various supply chain sources.
Blair also notes that while the iWatch will look similar to the Moto 360, the iWatch will have a "slimmer profile," which could possibly make the iWatch lighter and more versatile.
Furthermore, Blair says that there will be multiple models of the iWatch, most likely different versions for men and women, rather than a single unisex model. Watches are certainly a fashion accessory where men and women have different taste, so we wouldn't be surprised if there were slightly different designs for the two genders.
As for when we could see the iWatch release to the public, this is still something that's very much up in the air, but Blair says that Apple's smartwatch will go into production somewhere around July or August, which could indicate a fall launch for the device, since the iPhone 6 is expected to be put into production around that same time frame. This also goes along with past rumors that mention a late 2014 release.
Back in March we showed off a smartwatch concept that a designer drew up, and we praised it for its elegant, traditional design and nice-looking user interface. This concept keeps everything you love about watches in the first place, but simply adds smartwatch functions to it. It would feature a round touchscreen that would display the time, date and a list of apps, while also being home to notifications and other functions.
The rim of the watch would be pushable, acting as a home button of sorts, as well as rotatable so that you could navigate through menus with ease, sort of like the iPod Classic's clickwheel.
The traditional buttons on the side would still be functional, despite traditionally being used for setting the time on a mechanical time piece. These buttons could possibly be used for also navigate around menus and launch different apps.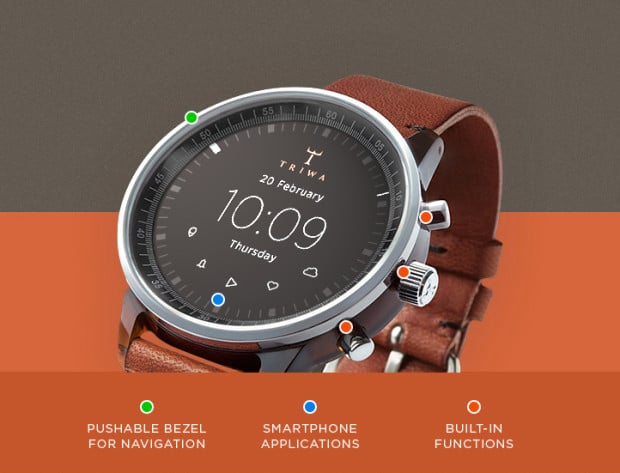 If the iWatch does in fact come with a rounded case, this could be close to what we might see when it officially launches, but we're still crossing our fingers at this point.
As for features that we'll see in the iWatch, fitness will most likely be a huge deal. It's already said that the iWatch will come with a built-in pedometer, as well as other sensors that could help out when you're exercising or just want to know what your body is up to.
We're interested to see how a fitness-focused iWatch would work alongside the iPhone 5s's M7 co-processor. It should be quite the ultimate pairing and would be a huge benefit for fitness buffs who use iOS.
In the meantime, the fitness wearable market is becoming more and more saturated. Most of the new wearables are any easy pass, but there have been some that have caught our eye, including the Fitbit Force, Garmin's Vivofit, and of course the Samsung Gear 2 smartwatches and Gear Fit, although we have yet to see the end-all wrist wearable — will it be the iWatch?