iWatch Release May See a $400 High-End Model
The iWatch is expected to be announced next week on September 9 during Apple's late-summer event where the company will most likely also announce the iPhone 6. While the wearable device is said to not be released until next year, many are wondering about the price point, and a new report says that you can expect to pay around $400 for the high-end model of the iWatch.
According to Re/Code, if you want the best iWatch model money can buy, expect to pay as much cash as an iPad mini with Retina display, since it's said that $400 could be the price tag of the priciest iWatch model. However, there will obviously be lower-cost models for the more frugal consumers in the market.
Many of the smartwatches today are priced in the $200-$300 price range, including the Pebble Steel and Moto 360, so it would make sense if Apple offered an iWatch model around this price point as well.
Of course, this is all just rumor for now, and we're taking it with a grain of salt, but Re/Code has been a reliable source for Apple rumors, so we wouldn't be surprised if these rumors turned out to be true.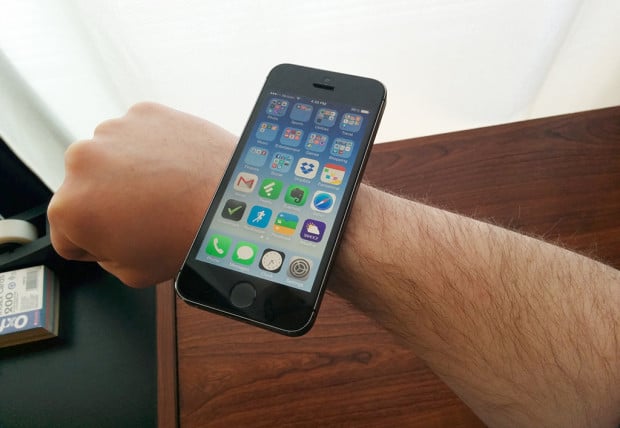 The big question is, will Apple provide a price for the iWatch if they announce the device on September 9. Maybe, maybe not. If recent rumors are correct, we won't actually see the iWatch launch until early 2015 at some point, and Apple might not even have a price point written in stone by the time September 9 rolls around.
In any case, this type of release timeline will be similar to a couple of past products from Apple. It will be an approach similar to that of the release of the Mac Pro, which didn't launch to the public until over six months from its announcement date. We wouldn't be surprised if the Cupertino-based company was take a similar approach with the iWatch, announcing it next month and not releasing it until next year at some point when it's ready.
The iWatch will most likely contain a lot of new technology and parts that have barely been out on the market, including flexible OLED displays, sapphire glass, and a myriad of sensors. Plus, redesigning iOS for the iWatch may prove to be a difficult task for Apple.
The iWatch has been one of the most-rumored Apple devices of this year, right alongside the iPhone 6 and new iPads that we will also most likely see pop up in the fall. Apple has been very quiet about its upcoming product line, but we've already heard a few hints about the iWatch from Apple employees.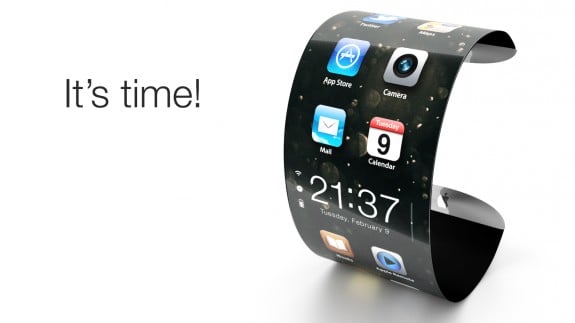 You might remember when some "lower-level employees" from Apple anonymously mentioned the development of the Apple smartwatch and described CEO Tim Cook's level of involvement, saying that the company's CEO isn't all too involved with the iWatch in the first place, leaving that kind of responsibility to other executives.
Having Apple employees themselves talk about upcoming projects is a huge leak, and while they could be subtly poking fun at the media circus surrounding the latest Apple rumors by mentioning a "smartwatch," (similar to how Tim Cook jokingly said the company was working on an iRing), it wouldn't be surprising if they were actually telling the truth.
As for other rumors about the iWatch that have been reported in the recent past, there are claims that it will sport a curved OLED display and run a modified version of iOS 8. A display like this wouldn't be far-fetched, but an earlier rumor suggests that the iWatch will have a circular display. We highly doubt that the iWatch will sport both a circular and curved display, so we're taking both reports with a grain of salt, but either one sounds rather logical at this point, although a 2.5-inch (the rumored size) rounded display would be a bit large, so we'll really just have to wait and see.